Hope Reins Annual Report &
10,000 Reasons for Hope Videos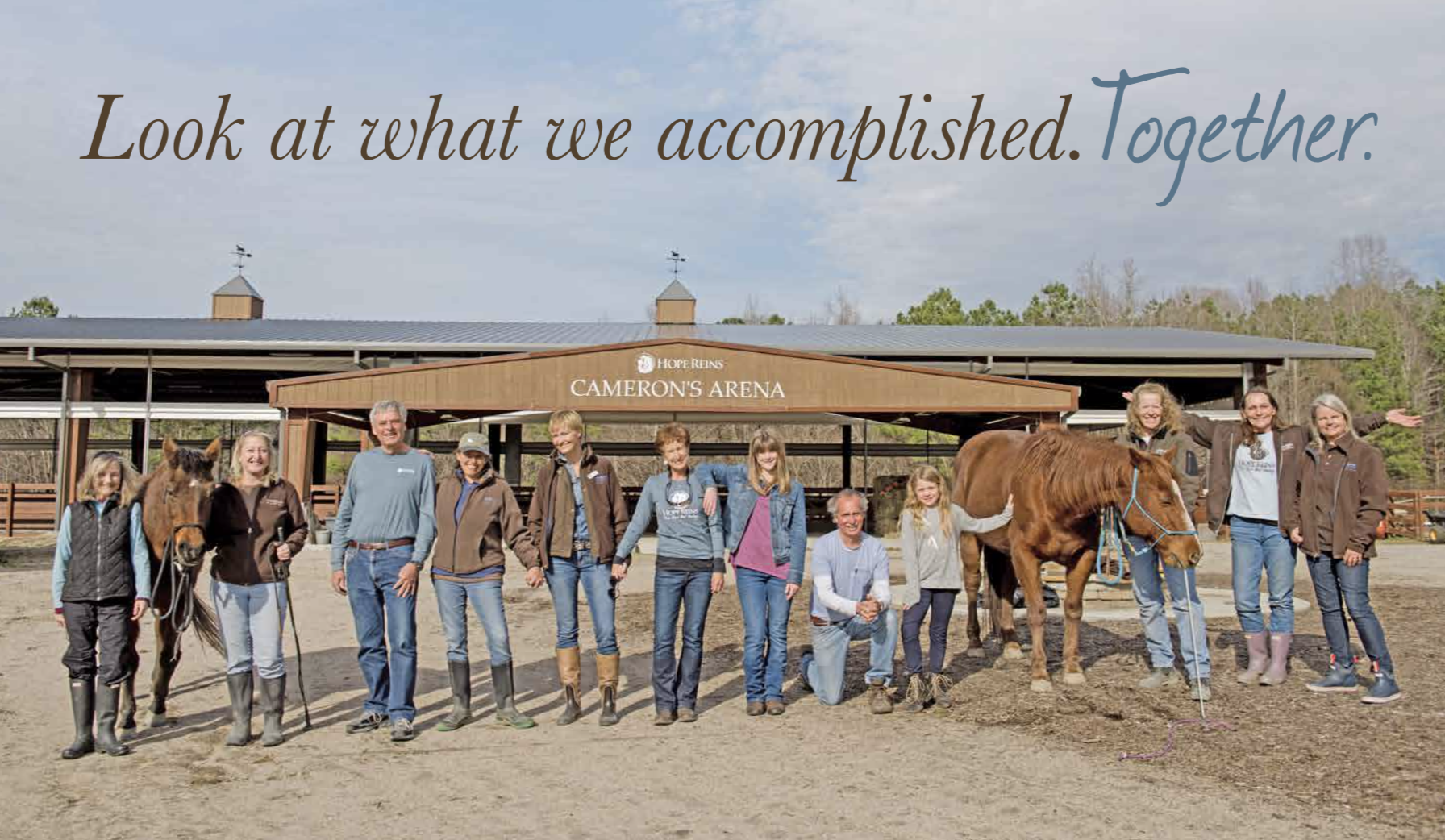 2018 Milestones
Because of your steadfast support, Hope Reins raised $1.2 million in donations.
This financial stability allowed us to serve 420 individual kids and families through 2,513 free sessions.
You also funded a record-breaking 100 kids in acute crisis – "Kairos Kids" – for our end-of-year campaign.
Thanks to 35 Legacy of Hope Giving Society champions, over $1 million in generous donations were secured over our next five years.
Also, we'd like to share with you 10,000 Reasons for Hope. In 2018, we marked a huge achievement – providing a cumulative 10,000 sessions free of charge since our inception! Thank you!
And finally, did you know Hope spread to a national audience? Joey, the true story of Hope Reins' blind Appaloosa horse, became a bestselling book and is now in its 10th printing!