What We Do
We are privileged to serve kids aged 5-18 and their families free of charge at the ranch.
At​ ​Hope​ ​Reins,​ ​we​ ​believe​ ​hurting​ ​people​ ​need​ ​hope,​ ​especially​ ​hurting​ ​kids. Thousands experience acute crisis in North Carolina every day.  Their trauma is a result of difficulties like physical, emotional and/or sexual abuse, neglect, violence, illness, or death of a loved one.
With severe reductions in state-funded mental health and limited accessible services, hurting children and families in our region have few options to pursue healing.
A child experiencing acute crisis needs the foundational elements of healthy relationship: safety and trust. Rescued horses have a unique way of connecting to these needs through their own stories of rescue and restoration. Through establishing a safe and caring relationship, a person of faith and a rescued horse can help the child begin the process of healing.
Since 2010, Hope Reins has helped over 2,000 kids in life crisis from 14 eastern North Carolina counties through its 33-acre ranch, rescued horses and restoration in Christ.
Our 3 Pillars
With two fishing ponds, wooded trails, a community garden, 4,000 sq. ft. log cabin, and 15 rescued horses, the ranch is a beautiful and safe refuge.
Hurting kids connect with our horses because most are rescued from heartbreaking backgrounds of abuse themselves.
The horse's story of rescue and redemption is the bridge to hope for the kids and their families. No place is this narrative exemplified more profoundly than in the Gospel of Jesus.
The Need
Almost half the nation's children have experienced at least one or more types of serious childhood trauma, according to a new survey on adverse childhood experiences by the National Survey of Children's Health (NSCH).
Adverse childhood experiences (ACEs) are stressful or traumatic events, including abuse and neglect. They may also include household dysfunction such as witnessing domestic violence or growing up with family members who have substance use disorders.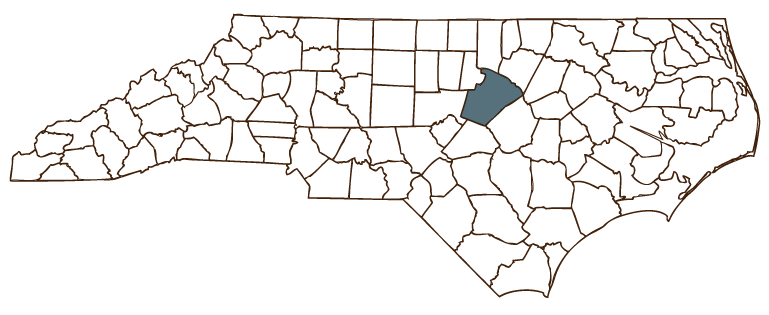 In  North Carolina … almost 70,000 child abuse or neglect reports are filed annually
                                  … More than half of all children under age 5 live in poor homes              
                                 …. Kids living in foster care has ballooned 25 percent in just 5 years                                
                                 … suicide is the 3rd leading cause of death for ages 10-14
                                 … 26 percent of kids grades 9-12 felt sad or hopeless
Crisis That Bring Kids To Hope Reins
victims of abuse or violence
attempt/contemplate suicide
battling anxiety and depression
Our Services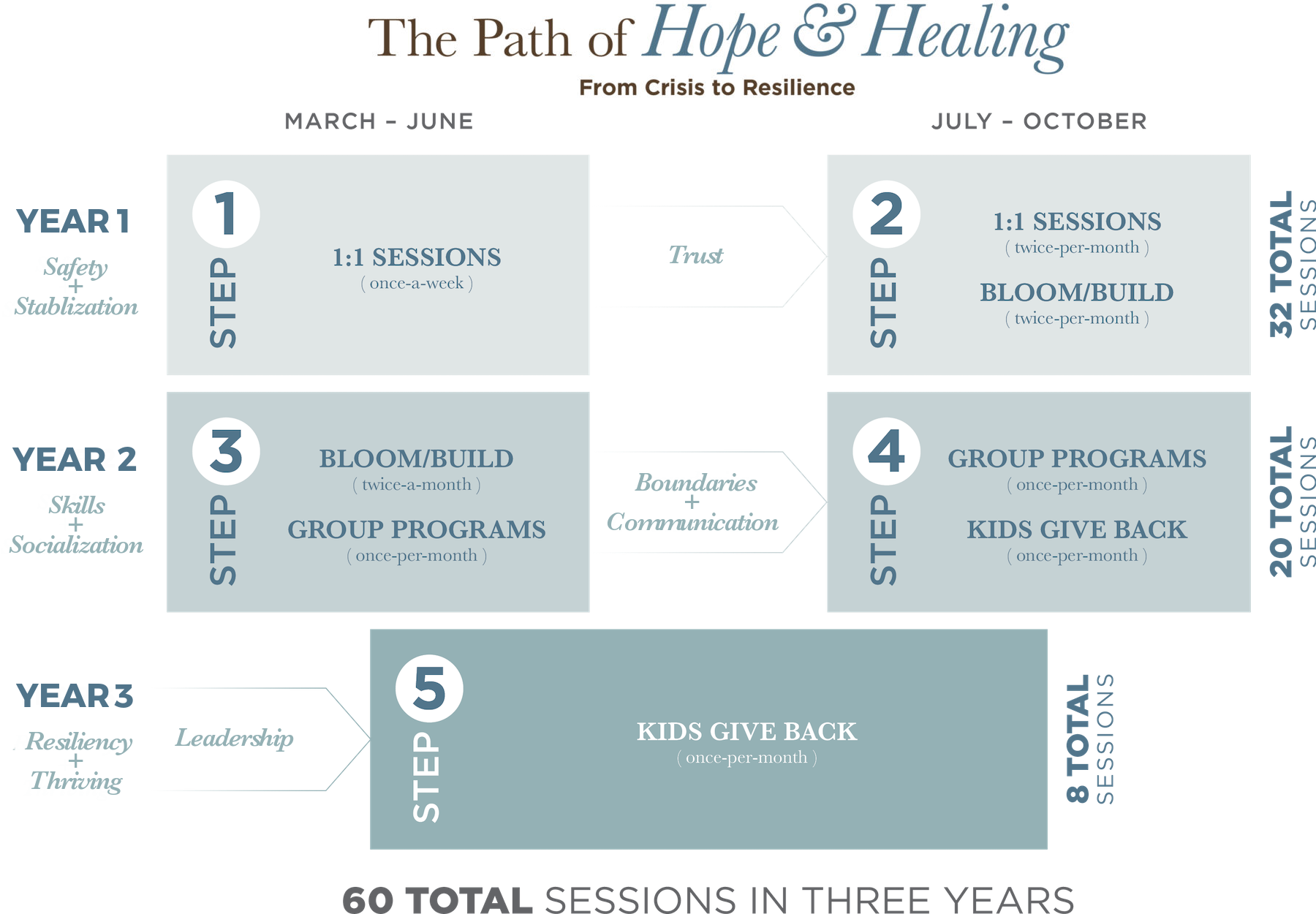 Hope Reins serves these organizations by offering free programs to their kids and families at the ranch:
Wake County DSS

Ronald McDonald House

Durham Rescue Mission

Mission Increase Foundation 

The Summit Church

Southbridge Fellowship

Triangle Family Services 

YMCA Community Hope

Haven House Services

Boys and Girls Club

Fort Bragg Military Base

Raleigh Rescue Mission

East Durham Children's Initiative

StepUp Ministry

Crossroads Fellowship Church

John William Pope Foundation

Religious Coalition for Nonviolent Durham

Overflowing Hands Ministry

Loaves and Fishes Ministry
Support Hope & Healing!
Would you consider becoming a ranch visitor, making a one-time donation, or joining our mailing list and donating your time toward our ministry helping hurting kids find true hope and real healing?