Kim Tschirret
Board of Directors
Founder & CEO
I didn't even realize I was a session kid until we got further along in ministry. When I was a child, I didn't have a Hope Reins or Jesus, but I did have a horse where I continually found comfort and safety. God always works in us in ways that apply to us and what I discovered with the growth of Hope Reins was true personal healing and unconditional love from a loving Father.
My father was successful in all his business endeavors but an alcoholic at home. My childhood was void of the unconditional love of a father and developed a performance-based mentality to earn my father's love. We shared a passion for horses but my dad always pushed me to show and all I ever wanted to do was be in the stall, take care of my horse and ride… I always wanted the relationship with my horse. This young desire has been nurtured into fruition at Hope Reins.
The founding hope for Hope Reins of Raleigh is Inspire True Hope and Real Healing. I believe in this. We want to help more people, help more kids and more than anything else glorify the Lord! As the community at Hope Reins has grown I have observed, you can truly come as you are and Jesus will meet you where you are and, he will heal you. Hope Reins has become a community of Grace that extends to the Triangle, volunteers, families and me, personally. It's an easy thing for people to talk about but it's another thing to see it and experience.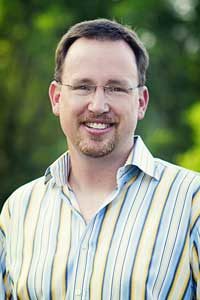 Allin Foulkrod
Board of Directors
Board Chairman & CEO, Creative Visions
Allin is an old friend of Hope Reins and a founding board member. Professionally, Allin founded Creative Visions, a leading special event production and design company in 1989 while a freshman at NC State. What Allin really enjoys doing is working with organizations that are seeking to change the future, open to innovative ideas and flexible to modification. Allin serves as an elder at Southbridge Fellowship. He is thrilled to be serving as the board head with the support of his wife, Barbara, daughter, Anna and sons, Nik and Jordan.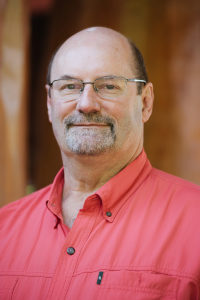 Mike Sisco
Board of Directors
Senior Project Manager, IBM (Retired)
Mike is a faithful believer in Jesus Christ.
He retired from IBM after 33 successful years in Global Project Management. He is now employed by Anne Graham Lotz – AnGel Ministries working on special projects. Mike joined the Hope Reins Board in 2016 and serves as Treasurer and Chair of the Finance committee.
He's been married to his wife, Mary, for 31 years and together they have three girls and one granddaughter. Mike and Mary have both been involved with Hope Reins from the beginning serving as "Listeners" for the families of kids in crisis.
He is thrilled to see how God is blessing this ministry and all the families that come through the gates at Hope Reins.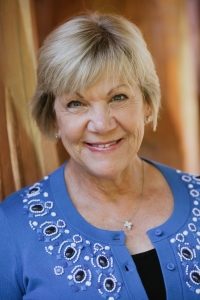 Pam Winters
Board of Directors
Owner, Leadership Team Development
Pam, along with her husband of 37 years, Larry, is the proud owner of Leadership Team Development. Together, they have three grown children who live in the Raleigh area as well as two beautiful granddaughters.
Pam has been in love with horses since her birth and riding the majestic animals for 20 years (she also owns 16!).
"My favorite thing about Hope Reins is what happens in sessions, the joy between the child, horse, and the Lord."
Aside from her board duties, Pam chairs the Development Committee for Hope Reins and also serves as a Session Leader on Team Thursday for the kids. Pam has a heart for the hurting and loves being a part of God's redemptive plan.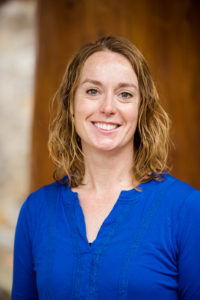 Kami Recla
Board of Directors
Former Hope Reins Client and Military Widow
Kami brings a depth of understanding and empathy for our kids and families, unlike any other board member. In 2016, her beloved husband, Major Benjamin Recla, died by suicide while serving at West Point. The family was devastated.
"I just picked a spot on the map," says Kami, a North Dakota native, and she and her two young kids, Austin and Lauren, left New York bound for Raleigh, North Carolina.
After joining a church community, Kami learned about Hope Reins through a friend and immediately applied for 6-year-old Lauren, who was struggling. "She loves the outdoors and nature," says Kami.
The Recla family also desperately needed an outlet to share their grief. "Hope Reins is a place where I feel comfortable sharing my story," says Kami. "It's OK, to not be OK."
Allowing herself to be vulnerable with others was a gift Kami shared in the Texas Prison System before having kids. She worked for the Prison Entrepreneurship Program which provided life skills and business training to inmates before their release. Her proudest achievements were being one of the first non-felon employees and logging hundreds of hours behind bars.
As a board member, Kami champions the richness and quality of programming offered to kids and families. "When you're in crisis 24/7, having a support system to lift that burden as much as possible, is a huge comfort."
Not surprisingly, Kami's favorite bible verse is 2 Corinthians 1:4, "He comforts us in all our troubles so that we can comfort others. When they are troubled, we will be able to give them the same comfort God has given us."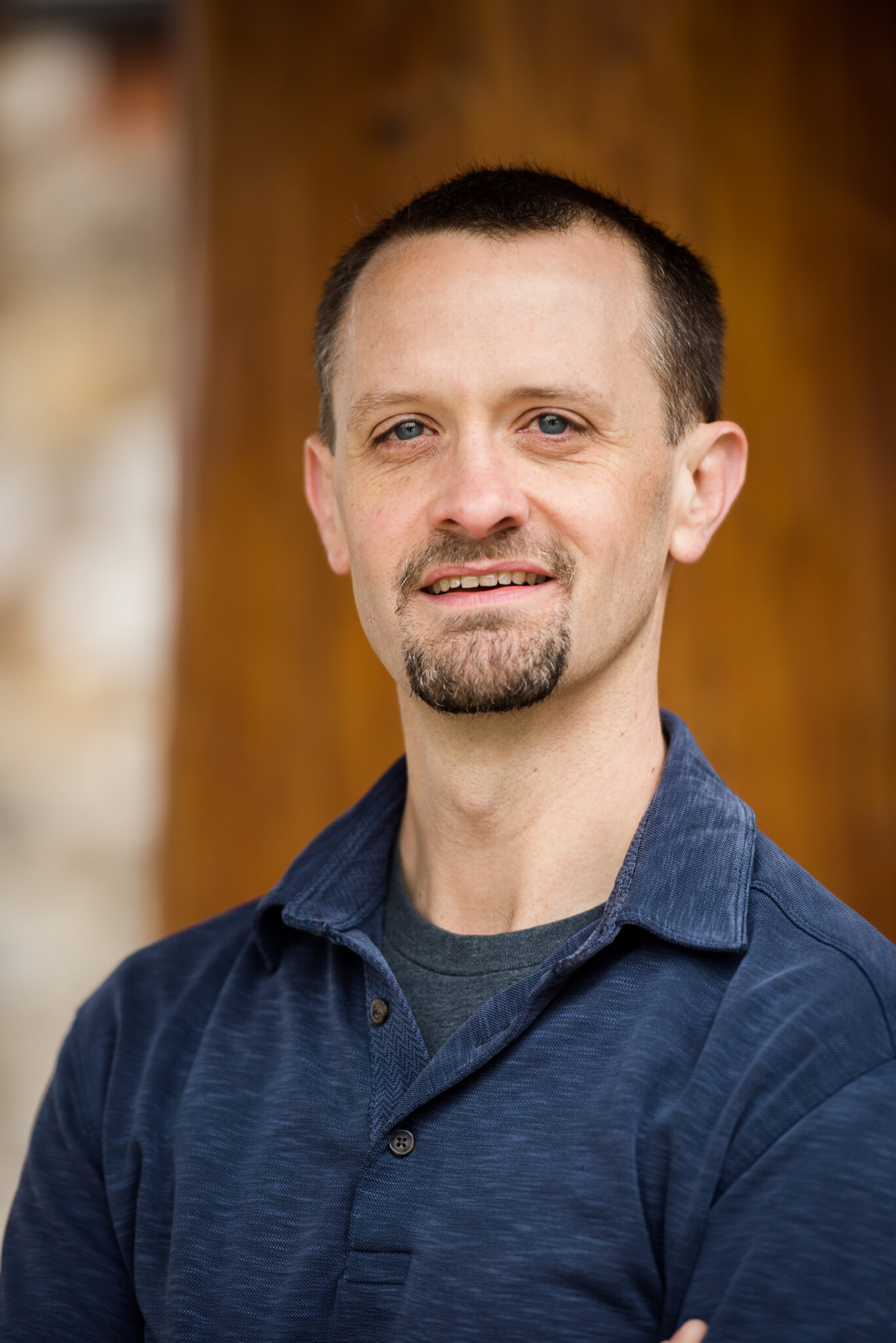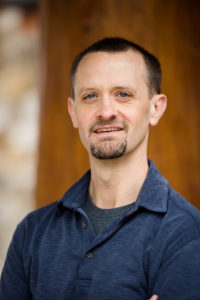 Jason McGinnis
Board of Directors
CEO NeoNova Network Services
Jason lends not only his business acumen to Hope Reins but also his first-hand knowledge of what it means to benefit from its services.  "We got involved through my daughter, Zephi, who was a session kid for many years," says Jason.  "My wife, Dacey, and I really believe in the value of the ministry."
In fact, the McGinnis family is deeply invested at Hope Reins. Dacey has been a long-time Listener, volunteering her time to comfort the parents and caregivers as they grapple with crisis along-side their kids.  "We recognize what a respite Hope Reins is for the parents, it was for us," says Jason.
The board is a perfect platform for Jason to utilize his financial and operational skills after years of growing small organizations into large, profitable ones.  We are extremely lucky to have him!
Jason is an avid runner and a culinary hero to ice-cream enthusiasts.  "I experiment with all sorts of unique flavors and share them with family and friends."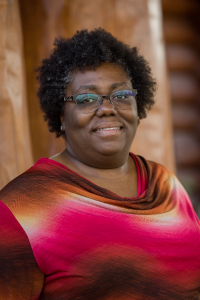 Ruby Brown-Herring
Board of Directors
Human Services Program Consultant, NC Division of Mental Health
Hope Reins has been a place of refuge and healing for our family. In 2014, my daughter, Tamryn, was admitted to Holly Hill Hospital with major depressive disorder and suicidal ideations. A few months after discharge, her outpatient counselor recommended Hope Reins as an additional support for her healing process.
Aside from serving on the Hope Reins board of directors, my background in mental health has allowed me to assist the staff and volunteers in becoming more aware and better equipped to use the intersection of faith and mental health to serve our children and teens that are hurting.
With over 20 years of experience in program management, adult and higher education, I currently serve as a Human Services Program Consultant for the NC Division of Mental Health, Developmental Disabilities and Substance Abuse Services where I manage statewide juvenile justice mental health and substance abuse policy and programming, the NC MHFA initiative and the NC Drug Education School Program.
I also serve as an advisor for the National Center for Child Traumatic Stress, providing feedback and insight on services, resources and trainings.  I'm a Certified Mental Health First Aid instructor (adult and youth) and a member of the MHFA National Trainer Corps – conducting instructor trainings across the US.  I own Herring Training and Consulting, LLC, providing mental health training and consultation to non-profits, school systems, and colleges/universities.
I'm married to Ty and together we have twin girls, both of whom have mental health problems, and I'm passionate about reducing the stigma around mental illness particularly in the education system.
I love to sing and watch movies!

Support Hope & Healing!
Would you consider becoming a monthly horse sponsor, making a one-time donation, or joining our mailing list and donating your time toward our ministry helping hurting kids find true hope and real healing?