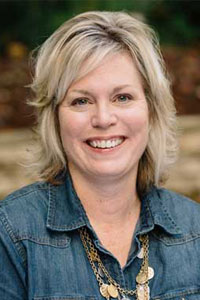 Kim Tschirret
Founder & CEO
"My intention was to help kids but now Hope Reins has become so much more than that – it has become a community of healing – a safe place for people to come and truly be who they are."
I didn't even realize I was a session kid until we got further along in ministry. When I was a child, I didn't have a Hope Reins or Jesus, but I did have a horse where I continually found comfort and safety. God always works in us in ways that apply to us and what I discovered with the growth of Hope Reins was true personal healing and unconditional love from a loving Father.
My father was successful in all his business endeavors but an alcoholic at home. My childhood was void of the unconditional love of a father and developed a performance-based mentality to earn my father's love. We shared a passion for horses but my dad always pushed me to show, and all I ever wanted to do was be in the stall, take care of my horse and ride… I always wanted the relationship with my horse. This young desire has been nurtured into fruition at Hope Reins.
The founding hope for Hope Reins of Raleigh is Inspire True Hope and Real Healing. I believe in this. We want to help more people, help more kids and more than anything else glorify the Lord! As the community at Hope Reins has grown I have observed, you can truly come as you are and Jesus will meet you where you are, and he will heal you. Hope Reins has become a community of Grace that extends to the Triangle, volunteers, families and me, personally. It's an easy thing for people to talk about but it's another thing to see it and experience.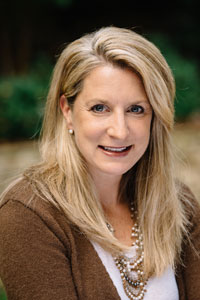 Barbara Foulkrod
Vice President
"I love seeing the redemptive work of the Lord every single day at the Ranch."
Hope Reins combines everything that I love: the redemptive power of the Gospel, family, community, horses and the outdoors. While I am passionate about everything out at Hope Reins, my favorite moments happen when I step back as the Lord showcases His healing power and hope-giving love. This showcase happens weekly during sessions but, honestly, it takes place every time the gate is open to volunteers, donors and community partners.
Back to when Hope Reins was only a dream, my precious friend, Kim, asked me to read a book called "Hope Rising" and to pray about participating in a similar ministry here in Raleigh. Upon finishing the book, my heart was so overjoyed! I knew this is where I was meant to be. Years later, I continue to be humbled by the opportunity to offer the same hope that I have been given and it continues to be the best "yes" ever!
I am humbled that the Lord redeemed me and offered me True Hope and Real Healing. Now, He allows me to tell others of His great healing love. As he's shown me, I see him show others that there is nothing outside of God's power to redeem and nothing is wasted in the kingdom of God. I love that we see proof of that every day at Hope Reins. As the healing of Jesus seeps into us, He transforms our areas of pain into opportunities to relate to others and showcase the power of the Gospel.
At Hope Reins, I am privileged to maintain the character and integrity of our organizational culture. It's a joy to set the stage at the ranch and at our events where our volunteers and donors feel like we have been waiting just for them!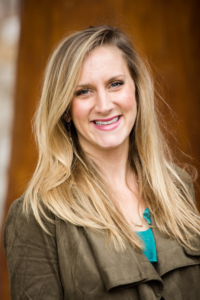 Hilary Schultz 
Director of Programs
"I've bungee jumped from the third highest jump in the world over Victoria Falls!"
Hope Reins is a beautiful way to be the hands and feet of Jesus. I have one goal in life: to share the joy that I have in Christ. At Hope Reins, I get to live out Joy in Christ through the things I love most: kids, horses, people and beautiful outdoors! Tell me that is not a dream come true!
When I was a little girl, I used to dream about what it would look like to use horses as a tool to help other kids. When I read a book about Crystal Peaks Youth Ranch, I was completely inspired. Thankfully, I was introduced to Hope Reins just starting in Raleigh as a freshman at North Carolina State University. Who knew as I walked up the driveway that first day I would go from volunteering to interning to NOW being on the staff team working with the greatest women!
I see Jesus through His people at Hope Reins more than anywhere else. We can talk all day about serving the Lord, but here I see proof of the Lord as volunteers/staff serve Him. I see Him maturing people, I see Him changing lives, I see Him using us. Here, I have the privilege of seeing God working in others' lives every single day.
As the Director of Community Programs, I ensure the volunteers, interns, and community partners of Hope Reins serve in a capacity that is meaningful. I realize that investing in Hope Reins' volunteers, interns, and community partners today is a vital aspect in impacting tomorrow's hurting children and youth. This personally touches me because I have the opportunity to build relationships with wonderful people!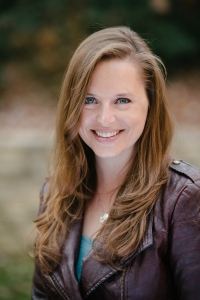 Jennifer Shepard
Director of Operations
"I have my motorcycle license."
It excites me how the Gospel is displayed in such practical and approachable ways to our kids, families and volunteers. Horses and horsemanship (speaking "horse language") provide endless illustrations of the relationship that God seeks with each of us. Their honesty and unconditional acceptance help kids experience True Hope that leads to Real Healing.
I discovered Hope Reins shortly after moving cross-country, searching for purpose and needing healing in my own life. I found both in the beautiful people I met here and in the amazing ways God gave meaning to my story in light of Hope Reins' vision and mission.
Of all the things God says He is to us, the most precious to me is "Father." Each week in sessions I see God coming to be a Father to the fatherless, to revive the discouraged, to provide for those who do not have, to defend the unprotected, to comfort the grieving heart, and to bring hope where there seems to be no hope. 1 John 3:1 says, "How great is the love the Father has lavished on us, that we should be called children of God!" And that is what we are!
Working here is a dream for me. Every part of my life – every passion, every pain – all finds its purpose in light of our cause to bring true hope and healing to every child. Every day I get to partner with our amazing volunteers, serve our brave families, and play with some truly exceptional horses in the beautiful place God has provided for us. I have seen God grow Hope Reins into an essential support to our community. This is more than a job for me. This is a life calling.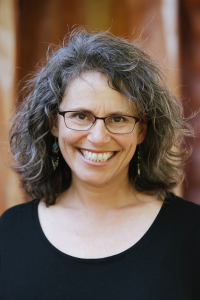 Elizabeth Love Kennon
Equine Manager
"I'm a 'horse whisperer' and a life coach."
Hope Reins is the place where I can share the love and grace of God. Here, through the experience of connecting deeply with ourselves and others via extraordinary relationships with horses, God opens hearts, heals old wounds, and brings hope into our lives. I'm so blessed to be part of this process and incredible community.
Horses have always been in my blood. They were my passion in my childhood, my lifeline in my teens, helped me walk away from drugs and alcohol, and they saved me in my twenties when I finally came out of years of sexual and emotional abuse at the hand of a teacher. They've been the catalyst for my deeper spiritual journey, healing, and "waking up" that began in my late '30s, and the "place" where I can give back, living my calling and purpose now in my '50s.
God brought me to Hope Reins a year after I sold my farm and gave away my precious horses. This was a dream I never could have imagined He was preparing me for. Here I am able to give back the gifts I've received – training our staff and volunteers in natural horsemanship and equine-facilitated growth while learning and developing leadership through our growing organization. It is pure joy, being part of this community.
I've fallen in love with the amazing people here and the opportunity to share love and joy with all those who drive through our gates.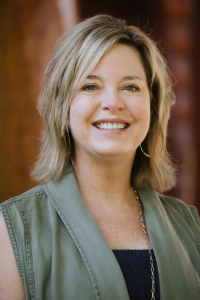 Christy Burkey
Director of Marketing & Communications
"I'm married to most awesome man alive and have three wonderful teenage boys!"
Hope Reins has been a part of my life since its inception. It was over a bagel and cup of coffee that my sister, founder Kim Tschirret, first shared her vision for the ministry. Flash forward to today, and I can honestly say my job at Hope Reins has been the most rewarding and cathartic of my life.
I worked 17 years in Dallas radio and television broadcasting, busy building my resume upward and onward for my glory and the feeling of being accepted and relevant. It wasn't until after my mother's death that I faced my own emptiness and the emotional effects of growing up with an alcoholic father.
God got a hold of my heart during a neighborhood bible study, and the kids, horses, and volunteers at Hope Reins began to fill it with meaning and purpose. Even though I'm a gifted wordsmith and creative being, I truly believe the impact of being present with the hurting kids at the ranch is my most important role.
As Director of Marketing & Communications, I tell the story of Hope Reins with beautiful pictures and the written word. As you can imagine, I'm never at a shortage for visuals or content because God is busy healing and redeeming souls every day.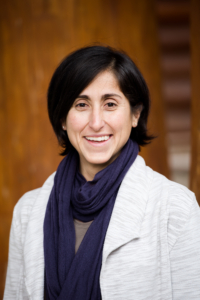 Micah Sedillos
Client Services Manager
"I have roasted marshmallows on a volcano (and melted the soles of my shoes at the same time)."
Originally from Colorado, I've had the amazing opportunity to travel all over the United States and world. I spent part of my career in the outdoor and camping industry, so zip lining, hiking and yes, even rappelling came with the job description!
But when Jesus tugs on your compass and places road markers along your path, you listen!
I discovered Hope Reins through a friend, who also encouraged me to put some roots down – and I'm thrilled I did. Hope Reins' first core value, Jesus Heals, resonates with me. I've experienced His love in my own life, and it's such a privilege to watch Him impact others – especially the kids we serve.
As a Certified Child Life Specialist, I worked with children, teens and their families in very stressful and traumatic situations within the hospital system. As you can imagine, there were heartbreaks and triumphs, just like at Hope Reins.
As Client Services Manager, I'm on the front lines helping our kids and families connect within our different programs as well as ensure they receive consistent and loving care. And, because you can convince me to engage in almost any outdoor activity, I'm looking forward to working with the horses, hanging out at the dock and hiking the beautiful trails that surround Hope Reins.
I'm certainly looking forward to our big fundraising hike, Hoofin' It for Hope in September!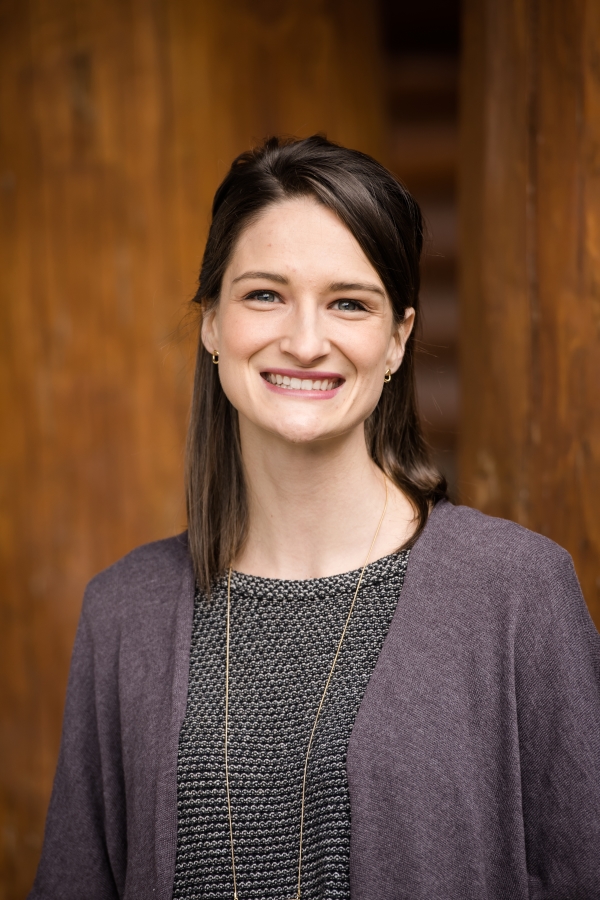 Anna Myers
Program Staff Manager
"I love rearranging our spaces & often completely change the arrangement of our home! So when my husband asks where to find something, you'll know he has every reason to ask- ha!!
My heart is for those who are overlooked – for those who society may not want to get involved with or enter into 'their' mess. I am passionate about entering into the difficulty of life with others and inviting Jesus into the midst of our brokenness. This is my life song because this is where I see His restorative on full display and this is where my heart can sing his praises and make much of his name! Hope Reins is just all about this— it's what we do every day and so it is the best place for me to be!
A desire to proclaim Jesus' name brought me to The College at Southeastern for my undergrad. During this time, I lived overseas for 6 months working alongside remarkable missionaries in Madagascar, Africa. I taught English as a second language in one of the poorest areas of Madagascar, and it was here that I had a front row seat to watch the cycles of poverty, trauma and difficulty trap my students (and friends) who were some of the most brilliant and resilient folks I had ever met.
My experience in Madagascar absolutely laid the foundation for me to choose my degree track in English at Southeastern. The English degree Southeastern offers takes a deep dive into literature, grammar, and language. And, it unified the brilliant perspective of scholars in the front lines of academia providing commentary of American society and perspective while unifying it with a gospel lens. How can we make a heavenly difference here on earth, breaking the chains that hold us down, and be Christians that see with Jesus' eyes? How can we break patterns of oppression by attuning ourselves to the histories of our nation's trauma in society? Finally, my degree provided a beautiful philosophical basis to what my faith and experience had stirred in me.
After graduating from college, I began looking for the place I could engage my passion to break patterns in our community.   Shepherd Youth Ranch hired me as their Program Director, and I practiced and learned much while running 5 programs, overseeing nearly 100 kids and their families while also moving the organization forward with more structure and identity. I am so thankful for my time at Shepherd Youth Ranch.
As the Program Staff Manager, I get to unify our vision with our program staff and volunteers to provide the best and most meaningful experience for our sweet kids and families!  I continue to cast vision for our consistency in volunteerism so that our kids/families can have consistency, predictability, and safety out at our beautiful ranch. This is an honor!!!!
In my spare time, I am easily found with my people, reading a book or in the water! I am married to my love, Danny Myers, and I have a second little love, my precious 2-year-old, Theo.
I read fiction books weekly and find stillness when I'm in the midst of discovering more about myself through someone else's story. Water is another happy place of mine— running in the sprinkler with Theo, diving in the pool or heading to the ocean— the best!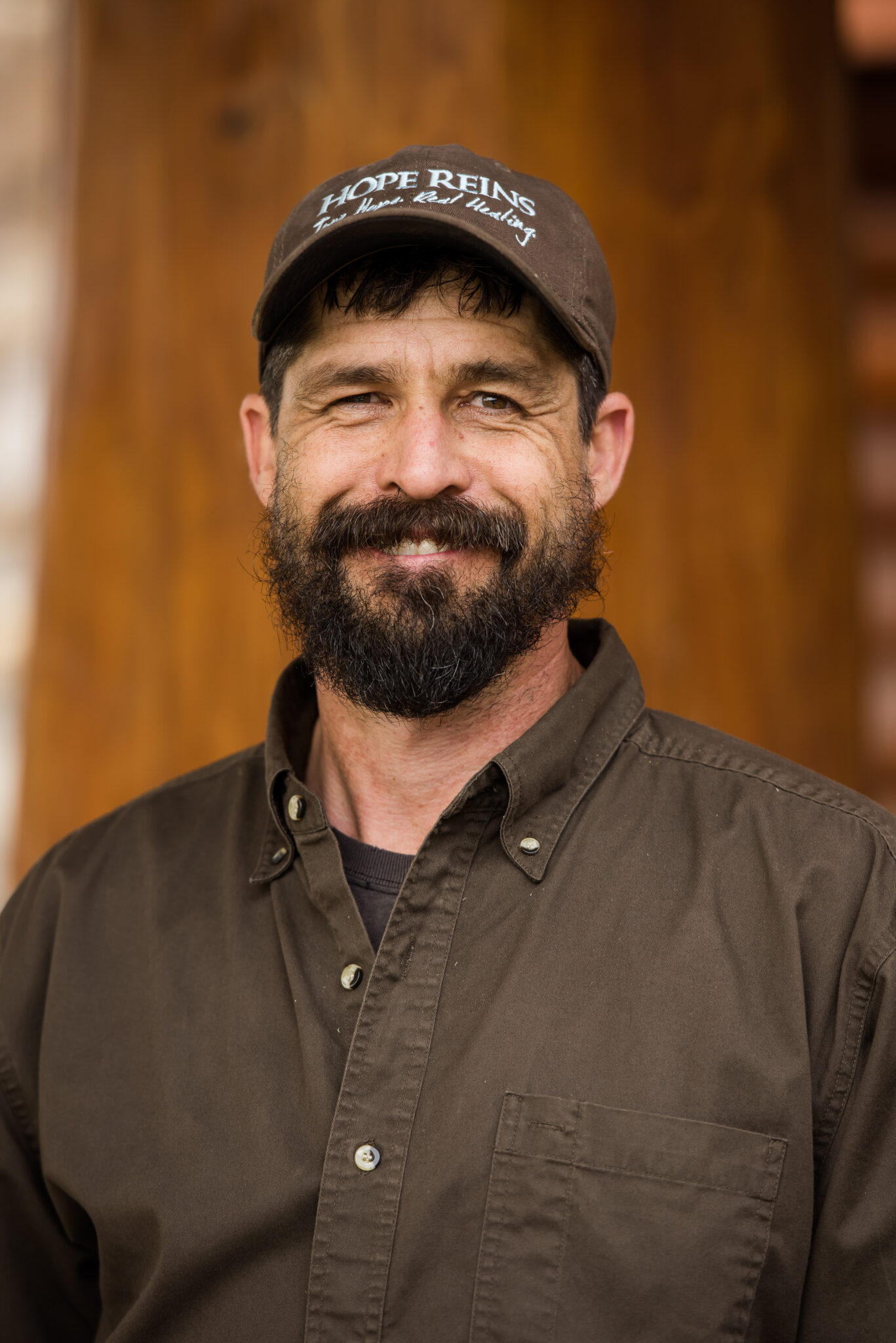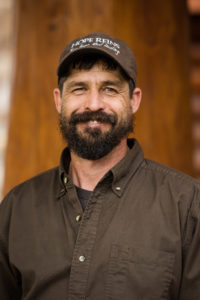 Brandon Wert
Ranch Manager
It was lucky for Hope Reins that one of Brandon Wert's best buddies thought of him when he learned about the ranch manager position at Hope Reins. After 2 years working as teachers in the island country of Singapore with their teen girls, Jakelynn and Lucia, Brandon and his wife Jodi we're looking for work in their new hometown of Durham, NC.  
Even before leaving the country, the Werts knew they would return to Durham to live near close friends from their time in Chicago attending seminary. An added attraction to the area was Brandon's participation in the launch of Farm Church, a Christ-centered congregation that meets on a farm and leverages the resources of a farm to address food insecurity.  Brandon's background and passion for building communities of service, working outdoors and Jesus (he's an ordained minister), complimented the church's mission perfectly.
And, Hope Reins soon discovered that Brandon was also a perfect match for its open ranch manager position.  "I realized immediately how impactful the ministry is as a safe space where kids can learn to trust again," says Brandon.
He could also envision his family living on the ranch property inside the beautiful 4,000 square foot lodge.  "It was important to us to give our girls the gift of living abroad and gaining an international perspective on life," says Brandon.  "And we are beyond thrilled to grow roots in the community at Hope Reins as well as at Farm Church."
The staff and volunteers at Hope Reins are thankful, too.  Says Operations Manager Jennifer Shephard, "Brandon brings a tremendous amount of energy and creativity to the team.  He comes to life with a 'yes' and that has spurred us all on to greater things!"
Lory Schuler
Manager, Stories of Hope Tour
"I have the most amazing family and best job in the world!"
When my husband and I stood in the middle of the Hope Reins parking lot for the first time, we felt the tangible presence of the Holy Spirit: "Possible" was the word I heard whispered to me that day. At the time, I did not know what God meant by that word, but in the following weeks, as I prayed for His clarity, I knew there was no other place I would rather invest my time and passion.
God knew I could tell the story of a life that had been fully restored in Christ — mine! And, I'm privileged to witness each week how His narrative of hope and healing is woven throughout the lives of kids and families we serve here at Hope Reins.
I have worked with children in several capacities throughout my professional career, including as a preschool teacher and director, and as Children's Ministry Director for our former church in Little River, SC. While in high school, I founded and managed a riding program for a coed summer camp in Wake Forest, NC, teaching riding lessons for ten years!
As Coordinator, it's my joy to implement our behind-the-scenes look at what Hope Reins is all about through our one-hour tours, aptly titled Stories of Hope Tours. Anyone and everyone are invited to take this first step in discovering more about our beautiful ranch, how our kids and horses rescue each other and the inspiring stories of restoration.
I am the mom of two amazing children, who both have a passion for life and the Lord! We moved back to the Raleigh area in 2016, after I met, then married my best friend, Scott, a godly man who has brought such joy and healing to the three of us – and helped me see how only God can heal the deepest pain and loss.
Besides God and my family, there is nothing I am more passionate about than horses – and sharing the nurturing, healing relationship that these majestic creatures were created to inspire.
Mary Lee Lobach
Equine Assistant
"My happy place is at the barn with my horse Merlin."
Hope Reins is a place of refuge, hope, healing and community. I have personally experienced all of these, first as a volunteer and now as a staff member. The first time I visited the ranch I sensed the presence of God. Since then I have seen His grace in the lives of so many here. There is a genuine, welcoming community at Hope Reins, and while it exists to serve hurting families, it is not just for them. I thought I was coming to Hope Reins to help use horses to bring hope and healing to kids, but I have found those things here myself.
I am an Ob-Gyn physician by training and I served on the Duke School of Medicine faculty for a number of years. My passions were caring for patients and teaching residents and medical students. However, just at the Lord called me into medicine, He called me out of it.
My second career was to raise and home-educate our five children. I loved pouring myself into their lives, activities, schooling, and dreams. Along the way I discovered my passion for administration and communications as my homeschool evolved from an elementary school into a college-preparatory high school, and as I took on more leadership roles in my kids' homeschool arts and athletics programs. As the years went by and the nest began to empty, I knew God was going to call me into ministry. However, He did the unexpected again: He brought horses back into my life.
I grew up with horses but when my horse was sold as I left for college, I never dreamed I would have horses again. Through my youngest child's love of horses, I immersed myself in her equestrian world and began to ride again. I rediscovered how much love and healing a horse can bring into one's life. Finally, in 2018, God, Who never wastes anything and knows the end from the beginning, led me to a place where I could combine medicine (for horses), teaching, administration, ministry and horses—Hope Reins!
As Equine Assistant, my job is everything horses. I handle equine administrative, stocking and inventory functions for the Equine Manager, work closely with the Critical Care and Routine Care Team leaders who oversee all aspects of our horses' wellness, and assist the Feed Team Coordinator to provide our volunteers the opportunity to help us care for our horses by serving on a feed team. I attend veterinary and farrier visits for our herd, feed on a feed team myself, and offer whatever help I can from my medical and equestrian background. In all we do for our horses, our goal is that they will be happy, healthy, secure, and ready to connect with hurting kids who need them.
I have been married to my physician-researcher-professor husband, David, for 30 years and counting. Our children are: Elizabeth, film and TV producer, London, England; Rebecca, recent UNC graduate, former college basketball athlete, and future Army officer; Anna Laura, pre-nursing student at Appalachian State, former college volleyball athlete; Daniel, 6'7" college basketball athlete and business major at Rutgers University; and Katherine, high school senior and equestrian (hunter/jumpers). We have two dogs, Sophie and Kodiak, and two lease horses, Merlin (mine) and Zoey (Katherine's). When I am not at Hope Reins you can usually find me at the barn with Merlin and Kody, riding cross-country or just hanging out.
Allin Foulkrod and Creative Visions have been dedicated partners of Hope Reins since our inception in 2010. Allin's talented creative team have masterfully produced our annual fundraiser Mane Event and other events with meticulous detail. When you have an important message to deliver to a live audience, you need to have the best working for you —you need Creative Visions.


The Indie Image captures the essence of Hope Reins through the lens of a camera. Rebecca Mill, owner, is able to tell a thousand word story with her beautiful photography. All of the beautiful images on our website, in our newsletter and other printed collateral. She also volunteers with us as a session leader!


XU Catering gets rave reviews every year at our annual Mane Event fundraiser in the fall. Everyone wants to know who our caterer is! Kenton Jenkins turns everything into an eye appealing and gastronomique fine dining experience. Amazingly gifted and highly skilled!
Support Hope & Healing!
Would you consider becoming a monthly horse sponsor, making a one-time donation, or joining our mailing list and donating your time toward our ministry helping hurting kids find true hope and real healing?