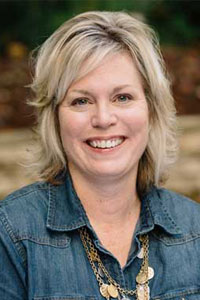 Kim Tschirret
Founder & CEO
"My intention was to help kids but now Hope Reins has become so much more than that – it has become a community of healing – a safe place for people to come and truly be who they are."
I didn't even realize I was a session kid until we got further along in ministry. When I was a child, I didn't have a Hope Reins or Jesus, but I did have a horse where I continually found comfort and safety. God always works in us in ways that apply to us and what I discovered with the growth of Hope Reins was true personal healing and unconditional love from a loving Father.
Read the rest of Kim's story.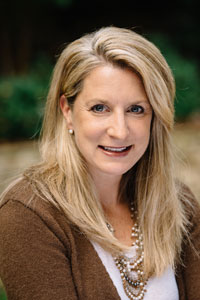 Barbara Foulkrod
Vice President
"I love seeing the redemptive work of the Lord every single day at the Ranch."
Hope Reins combines everything that I love: the redemptive power of the Gospel, family, community, horses and the outdoors. While I am passionate about everything out at Hope Reins, my favorite moments happen when I step back as the Lord showcases His healing power and hope-giving love. This showcase happens weekly during sessions but, honestly, it takes place every time the gate is open to volunteers, donors and community partners.
Read the rest of Barbara's story.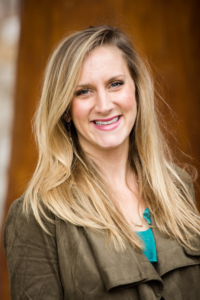 Hilary Schultz
Director of Programs
"I've bungee jumped from the third highest jump in the world over Victoria Falls!"
Hope Reins is a beautiful way to be the hands and feet of Jesus. I have one goal in life: to share the joy that I have in Christ. At Hope Reins, I get to live out Joy in Christ through the things I love most: kids, horses, people and beautiful outdoors! Tell me that is not a dream come true! When I was a little girl, I used to dream about what it would look like to use horses as a tool to help other kids. When I read a book about Crystal Peaks Youth Ranch, I was completely inspired.
Read the rest of Hilary's story.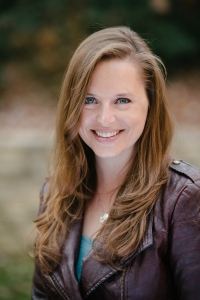 Jennifer Shepard
Director of Operations
"I have my motorcycle license."
It excites me how the Gospel is displayed in such practical and approachable ways to our kids, families and volunteers. Horses and horsemanship (speaking "horse language") provide endless illustrations of the relationship that God seeks with each of us. Their honesty and unconditional acceptance help kids experience True Hope that leads to Real Healing.
I discovered Hope Reins shortly after moving cross-country, searching for purpose and needing healing in my own life. I found both in the beautiful people I met here and in the amazing ways God gave meaning to my story in light of Hope Reins' vision and mission.
Read the rest of Jennifer's story.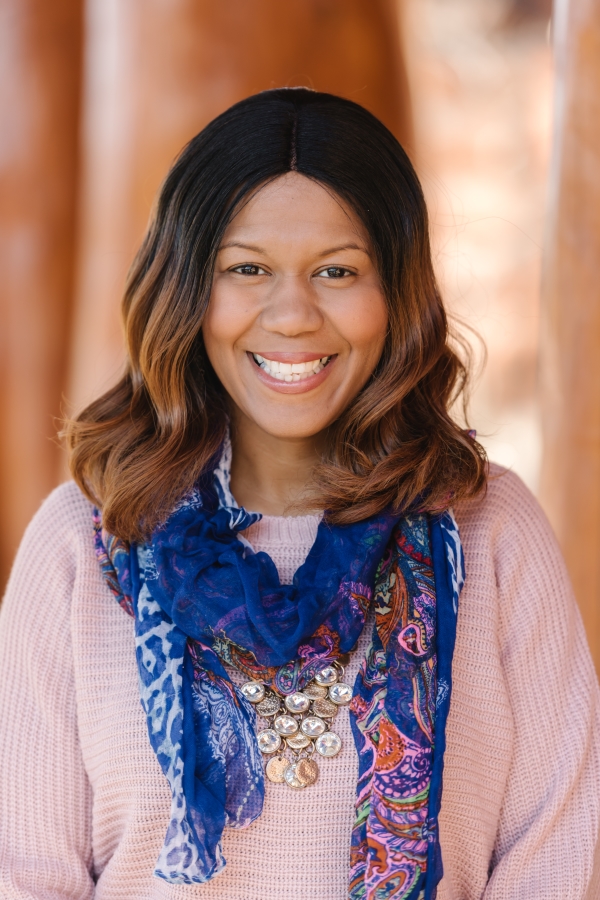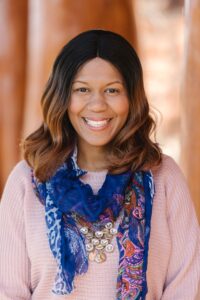 Shawnte' Williams
Director of Development
"I know how to play 3 instruments."
Hope Reins is a place of refuge, and I immediately fell in love with the beautiful 33-acre ranch and its mission. I come from a very close-knit family which is why the passion between the volunteers, staff and families we serve, is so palpable to me. Everyone is open and authentic — dedicated to serving the Lord while advocating for vulnerable kids and families. 
Read the rest of Shawnte's story.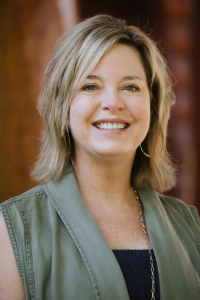 Christy Burkey
Director of Marketing & Communications
"I'm married to most awesome man alive and have three wonderful teenage boys!"
Hope Reins has been a part of my life since its inception. It was over a bagel and cup of coffee that my sister, founder Kim Tschirret, first shared her vision for the ministry. Flash forward to today, and I can honestly say my job at Hope Reins has been the most rewarding and cathartic of my life.
I worked 17 years in Dallas radio and television broadcasting, busy building my resume upward and onward for my glory and the feeling of being accepted and relevant. It wasn't until after my mother's death that I faced my own emptiness and the emotional effects of growing up with an alcoholic father.
Read the rest of Christy's story.
Lory Schuler
Development Relations Manager
"I have the most amazing family and best job in the world!"
When my husband and I stood in the middle of the Hope Reins parking lot for the first time, we felt the tangible presence of the Holy Spirit: "Possible" was the word I heard whispered to me that day. At the time, I did not know what God meant by that word, but in the following weeks, as I prayed for His clarity, I knew there was no other place I would rather invest my time and passion.
Read the rest of Lory's story.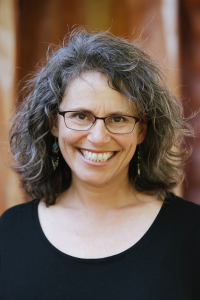 Elizabeth Love Kennon
Equine Manager
"I'm a 'horse whisperer' and a life coach."
Hope Reins is the place where I can share the love and grace of God. Here, through the experience of connecting deeply with ourselves and others via extraordinary relationships with horses, God opens hearts, heals old wounds, and brings hope into our lives. I'm so blessed to be part of this process and incredible community.
Horses have always been in my blood. They were my passion in my childhood, my lifeline in my teens, helped me walk away from drugs and alcohol, and they saved me in my twenties when I finally came out of years of sexual and emotional abuse at the hand of a teacher. They've been the catalyst for my deeper spiritual journey, healing, and "waking up" that began in my late '30s, and the "place" where I can give back, living my calling and purpose now in my '50s.
Read the rest of Elizabeth's story.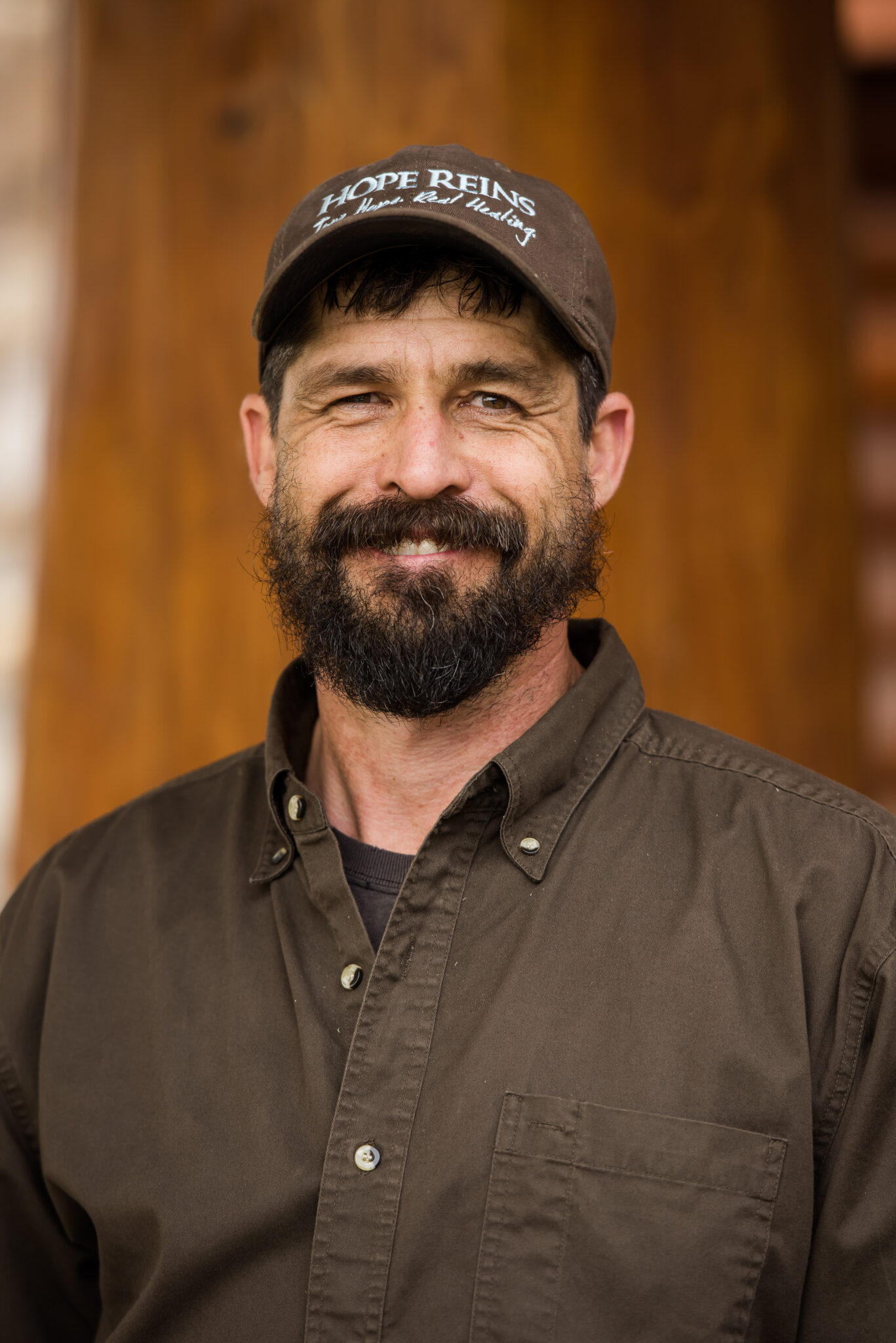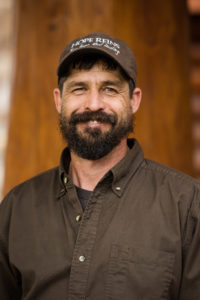 Brandon Wert
Ranch Manager
It was lucky for Hope Reins that one of Brandon Wert's best buddies thought of him when he learned about the ranch manager position at Hope Reins. After 2 years working as teachers in the island country of Singapore with their teen girls, Jakelynn and Lucia, Brandon and his wife Jodi we're looking for work in their new hometown of Durham, NC.
Even before leaving the country, the Werts knew they would return to Durham to live near close friends from their time in Chicago attending seminary. An added attraction to the area was Brandon's participation in the launch of Farm Church, a Christ-centered congregation that meets on a farm and leverages the resources of a farm to address food insecurity.
Read the rest of Brandon's story.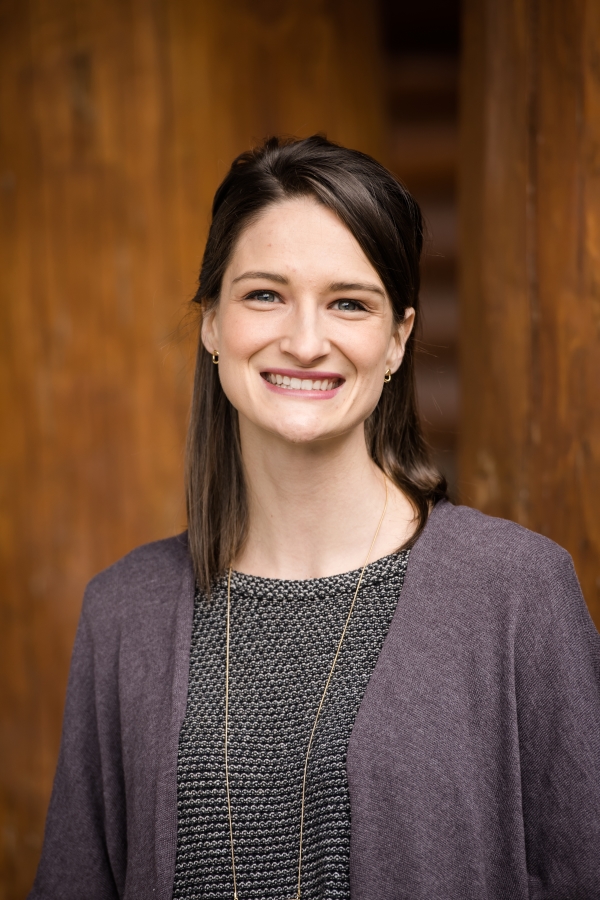 Anna Myers
Program Staff Manager
"I love rearranging our spaces & often completely change the arrangement of our home! So when my husband asks where to find something, you'll know he has every reason to ask- ha!!"
My heart is for those who are overlooked – for those who society may not want to get involved with or enter into 'their' mess. I am passionate about entering into the difficulty of life with others and inviting Jesus into the midst of our brokenness. This is my life song because this is where I see His restorative on full display and this is where my heart can sing his praises and make much of his name! Hope Reins is just all about this— it's what we do every day and so it is the best place for me to be!
Read the rest of Anna's story.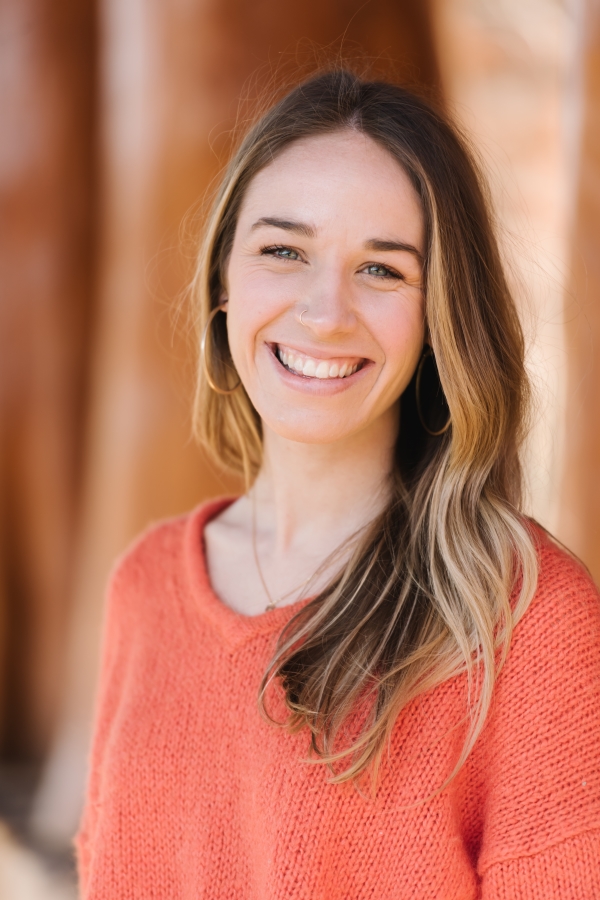 Rachel Miller
Community Programs Manager
"I started a secret (well, not so secret) cinema society so my friends and I could share different movie titles and watch them together.  It's a wonderful way to appreciate new things!"
I first experienced Hope Reins as Outreach Director for the Raleigh Dream Center.  Although the mission of the two organizations are very similar, Hope Reins' ability to connect hurting kids at such a deep level using rescued horses amazed me.  I developed a true appreciation for the ranch as I watched my kids from the center discover true Hope and real healing.
I'm so honored and thrilled to be a member of the team now!
Read the rest of Rachel's story.
Allin Foulkrod and Creative Visions have been dedicated partners of Hope Reins since our inception in 2010. Allin's talented creative team have masterfully produced our annual fundraiser Mane Event and other events with meticulous detail. When you have an important message to deliver to a live audience, you need to have the best working for you —you need Creative Visions.


The Indie Image captures the essence of Hope Reins through the lens of a camera. Rebecca Mill, owner, is able to tell a thousand word story with her beautiful photography. All of the beautiful images on our website, in our newsletter and other printed collateral. She also volunteers with us as a session leader!


XU Catering gets rave reviews every year at our annual Mane Event fundraiser in the fall. Everyone wants to know who our caterer is! Kenton Jenkins turns everything into an eye appealing and gastronomique fine dining experience. Amazingly gifted and highly skilled!
Support Hope & Healing!
Would you consider becoming a ranch visitor, making a one-time donation, or joining our mailing list and donating your time toward our ministry helping hurting kids find true hope and real healing?