Thank You! NEVER in our history has this happened.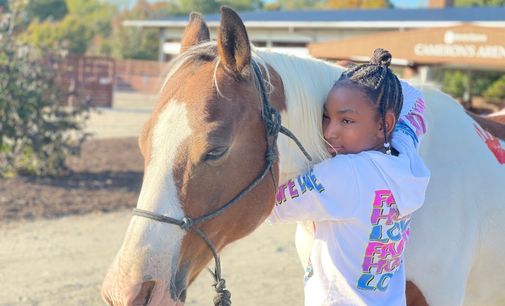 I want to let you know that you've just broken a record.   An amazing display of your generosity toward the kids at Hope Reins.  
We asked you to help us enroll 70 brand new kids for an entire year at Hope Reins.
And, you did it!
The Christmas Gift Campaign exceeded all expectations by ensuring more kids than ever before will receive life-changing equine mentorship services.
Your philanthropy matters because families don't pay a dime for ranch services.  They're mired in grief, needing a place of safety and healing.  And that's what you've given them.
Kids in emotional crisis are the why.  But YOU are the how. We are forever grateful to you.  
Thank you from the bottom of my heart.
In Hope,

Kim Tschirret
Founder & CEO
Hope Reins