Caden's Heartwarming Full Story. Don't Miss this Video.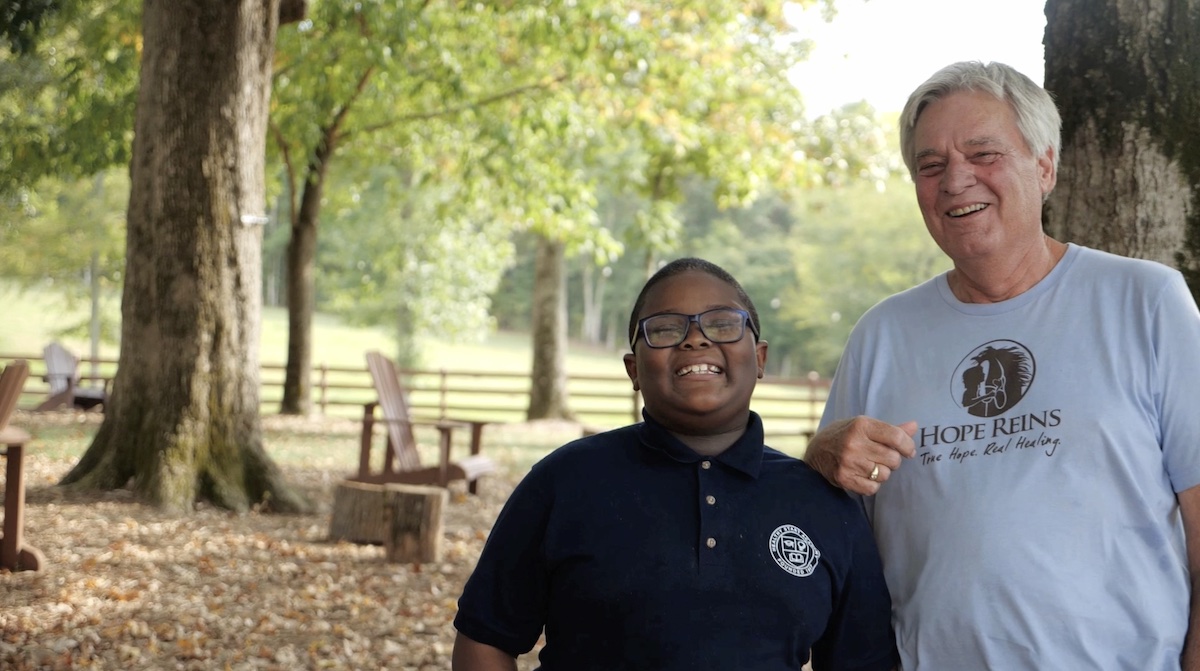 The Christmas Gift X2 

 22 Kids Sponsored.  
 28 to Go!
I can't wait for you to watch Caden's full video today.
It's a glimpse into how you're changing the trajectory of kids' lives:  One at a time by supporting Hope Reins.
It's a rare gift you give.  A Christmas gift that won't be unwrapped and discarded or forgotten.
In fact, you probably never dreamed you'd give a mentor as a Christmas gift, did you?  But you did that for Caden.
Watch Caden's full story below:
REMEMBER: If you haven't had the chance to write your check or donate online, please visit hopereins.org/donate, today!
Because the pain these kids face never takes a holiday, even at Christmas.
And, you hold twice the power today to help Caden and 34 other victims of trauma because any gift you give will DOUBLE automatically today (up to 150K!)
Hope Reins would not exist if it wasn't for generous donors like you.  So thank you from the bottom of my heart! 
In Hope,
Kim Tschirret
Founder & CEO
Hope Reins
PS GIVING ALERT: Did you know that Hope Reins can take your stock donation? Please contact Shawnte' Williams at 616-862-4423 for further information.