BOOM! WOW! POW! You Did It!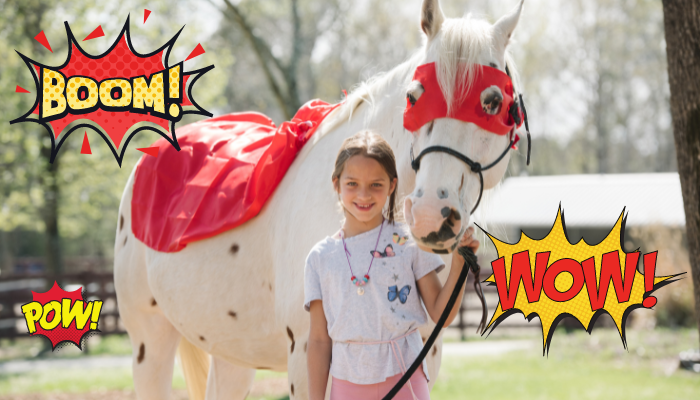 You did it!
Thank you from the bottom of my heart.
You exceeded the Superheroes for Hope campaign goal as of today by $6,000 (remember our goal was $175,000 to fund the needs of all 17 horses for a year!)
And, the mail is still coming in!
Thank you for your philanthropic heart.  And thank you for sharing the love of Christ and His compassion to those in pain.
Remember, if by chance, you've not donated, please do so today.  Hope Reins is 100 percent supported by generous people like you!
In Hope,
Kim Tschirret
Founder & CEO
Hope Reins