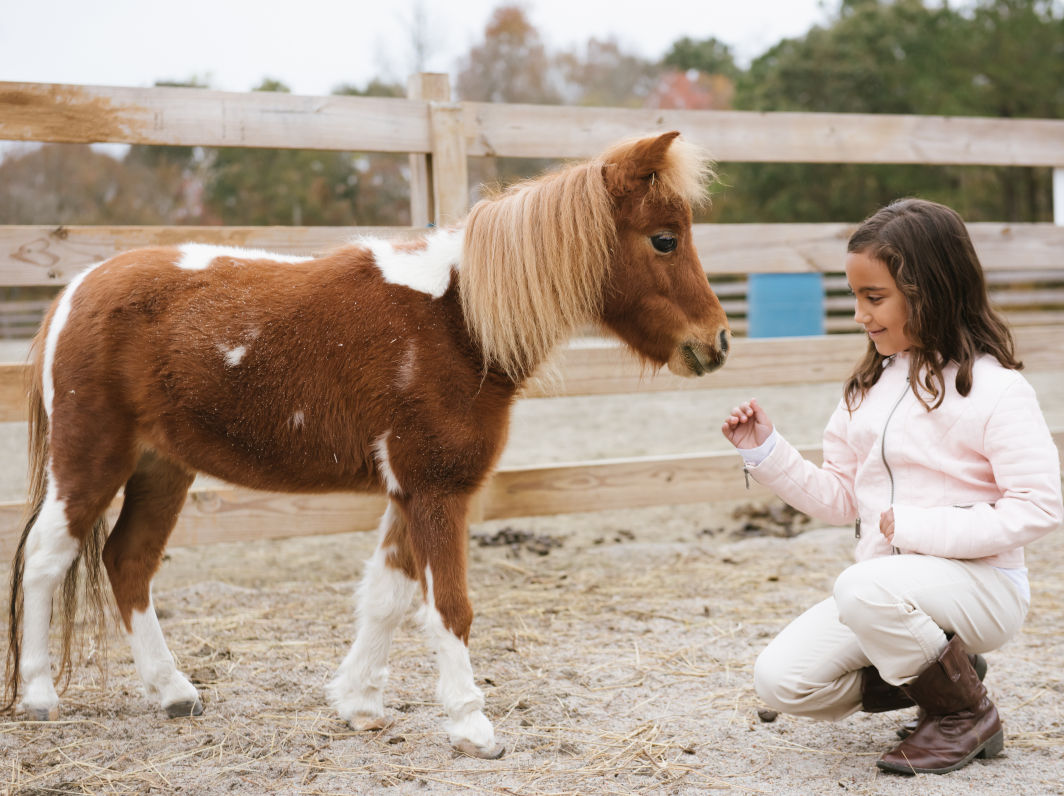 Memories of Twinkle

Name: Twinkle
Breed: Micro Miniature Horse
Color: Brown
Sex: Mare
Arrival: Fall 2016
DOB: 2013
Pain is a common denominator between our kids and horses.  The burden of emotional pain is what brings a child or teen to Hope Reins, and like physical pain, treating the cause is far better than just treating the symptoms. 
We believe walking through the crisis with our kids and families, step by step, is the best way through emotional trauma, because numbness only postpones difficult emotions later.
Hope Reins' tiny micro-miniature horse, Twinkle, exemplifies what a journey through physical pain looks like, and she inspires our kids with her amazing resilience despite missing one-third of the coffin bone in both front feet. (The coffin bone is the bottommost bone in the equine leg and is encased by the hoof capsule.)
Our farrier, Lisa Ross, rescued Twinkle after discovering her in a junkyard, malnourished and immobilized from severely overgrown hooves.  Ross began months of treatment on the mare's misshapen hooves and petite legs.  "I knew when I saw Twinkle's determination to heal, she belonged at the ranch where kids could learn her story," says Ross.
When Twinkle was donated to Hope Reins, she was still too weak to stand and spent most of her time lying down while receiving nourishment from grain, hay and supplements.  It took about 2 months to integrate her into the herd of ponies, where she now happily resides.  Says Elizabeth Kennon, Hope Reins Equine Manager, "She was basically feral, but our team of volunteers slowly introduced human touch and she learned to trust us."
Every day, Twinkle's little feet were treated with dressings and wrapped in bandages. She was and still is prone to painful abscesses because of the deformation of her hooves.  As her healing process continues, Kennon says that eventually Twinkle's hooves will reach her 'normal' but not without pain.  "She'll never be free of soreness and discomfort. Every step she takes is a kind of physical therapy as her body compensates for her deformity, but the hurt is a level she can manage with our help."
And, according to Kennon, Twinkle doesn't see herself as disabled or broken. "She's big on the inside and a fighter."
Yes, Twinkle is a kind of prizefighter.  Weighing in at just 115 pounds today, she continues to show us all the incredible endurance it takes to battle through adversity and ultimately 'win the prize.' 
"I press on toward the goal to win the prize for which God has called me heavenward in Christ Jesus."
Philippians 3:14