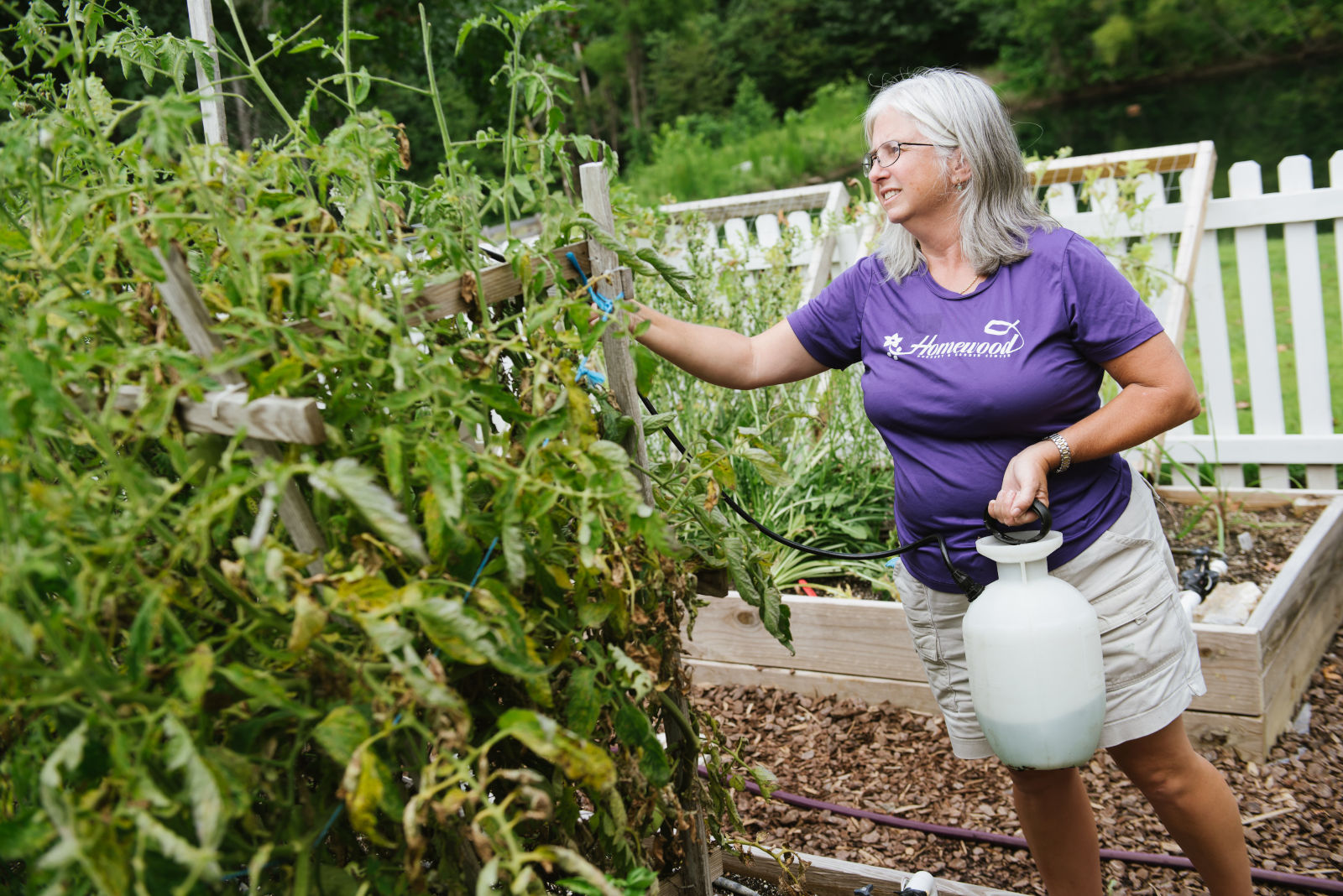 "When I signed up to 'help out' with the garden I never dreamed that I would be where I am now with The Garden Team at Hope Reins. God always does more than I think is possible. To think about where the team was only a few short years ago: It was just a team of 2.  And even as I was working on recruiting new members, I was always so nervous about meeting new people and talking to them about what I love. I remember thinking how in the world would I ever get people to join this team. That is where I was so wrong, because it was in God's hands.
Our bible verse for The Garden Team is Deuteronomy 26:9. And even though I decided on this verse 3 years ago, this year I really looked at it and asked many questions: What does this mean? Why did I pick this verse? How do I engage the team with these words? The verse says: 'He brought us to this place and gave us this land, a land flowing with milk and honey.' This is what God has done with The Garden Team. He brought every one of the team members to this very special place – HOPE REINS – and He gave us this land to care for, replenish and plant living things.
I remember when Hope Reins moved to its new property. I remember thinking, how in the world? This land is so very starved and needs so much tender loving care. I remember being so very overwhelmed with the work that needed to be done.  There was only 2 of us!! The verse says, 'even a land with milk and honey.' I sure did not see the milk and honey at first! But God is always right, and so I just kept my faith, dug in my heels (literally), and trusted that one day the garden will be whatever God has planned for it to be.
Today, The Garden Team at Hope Reins has 20 members and plans to add 7 or 8 more! Wow!! See, it is in God's hands….and this is truly how!! I love seeing how things unfold and progress. I have learned that things don't always work out the way that I plan them to be because God has a bigger better plan that I will never understand or know fully. 
As I said, I tend to get very nervous about the team meetings and probably over prepare. But this past meeting I had in January, I stood back and watched my garden team work together on the project I had planned. I was in awe. I sat there and listened to all the wonderful feedback and watched this team solve problems together. I was again, in awe. He did it. He gave us this land to nourish and work. And this land will give us flowers and milk and honey. Wow! Ok, Lord….lead on!!"
Denise is the Greenhouse Manager at Homewood Nursery and Garden Center