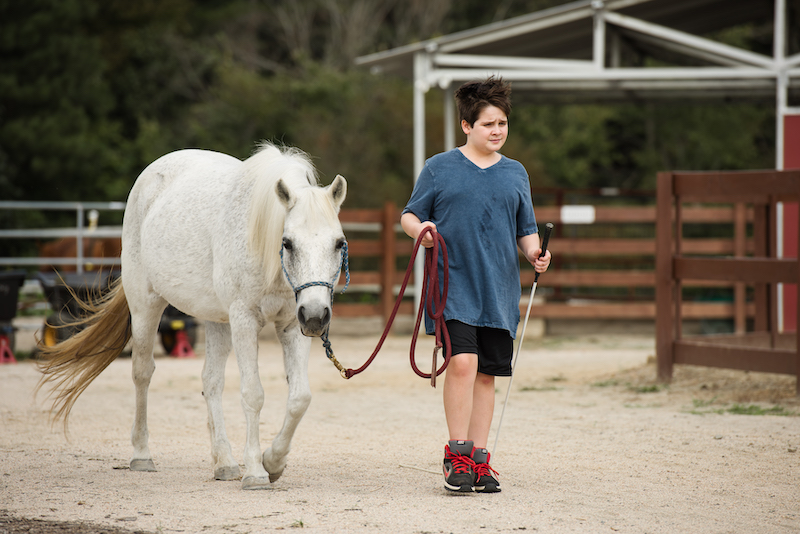 "I tuck my son in bed at night because of Hope Reins." – Kathleen
Thomas missed a big chunk of his childhood.
The tenderhearted boy struggled with Obsessive Compulsive Disorder, growing increasingly isolated from constant bullying at school. "He just broke," says his Mom, Kathleen. "We lost our Tommy in his head for a while."
It was a daunting proposition for the family to bring him home from the hospital without the support of inpatient treatment.
When Kathleen discovered Hope Reins, she thought her son's affection for animals could be used as a different kind of prescription for hope.  She was right.
The more time Tommy spent at the ranch, the less Kathleen saw his anxious side. "His doctors, teachers, everyone — they all recognize the importance of Hope Reins for his mental health."
He made a friend at summer camp, began leading other kids in prayer and recently experienced the tranquility of foot soaking alongside Shiloh, whose hooves are immersed daily in water and Epsom salt to alleviate painful inflammation from laminitis.
Although Kathleen readily admits that Thomas has a tough battle ahead emotionally, she says Hope Reins saved his life. "This is his slice of heaven where he's accepted for who he is. He's found his light and purpose."