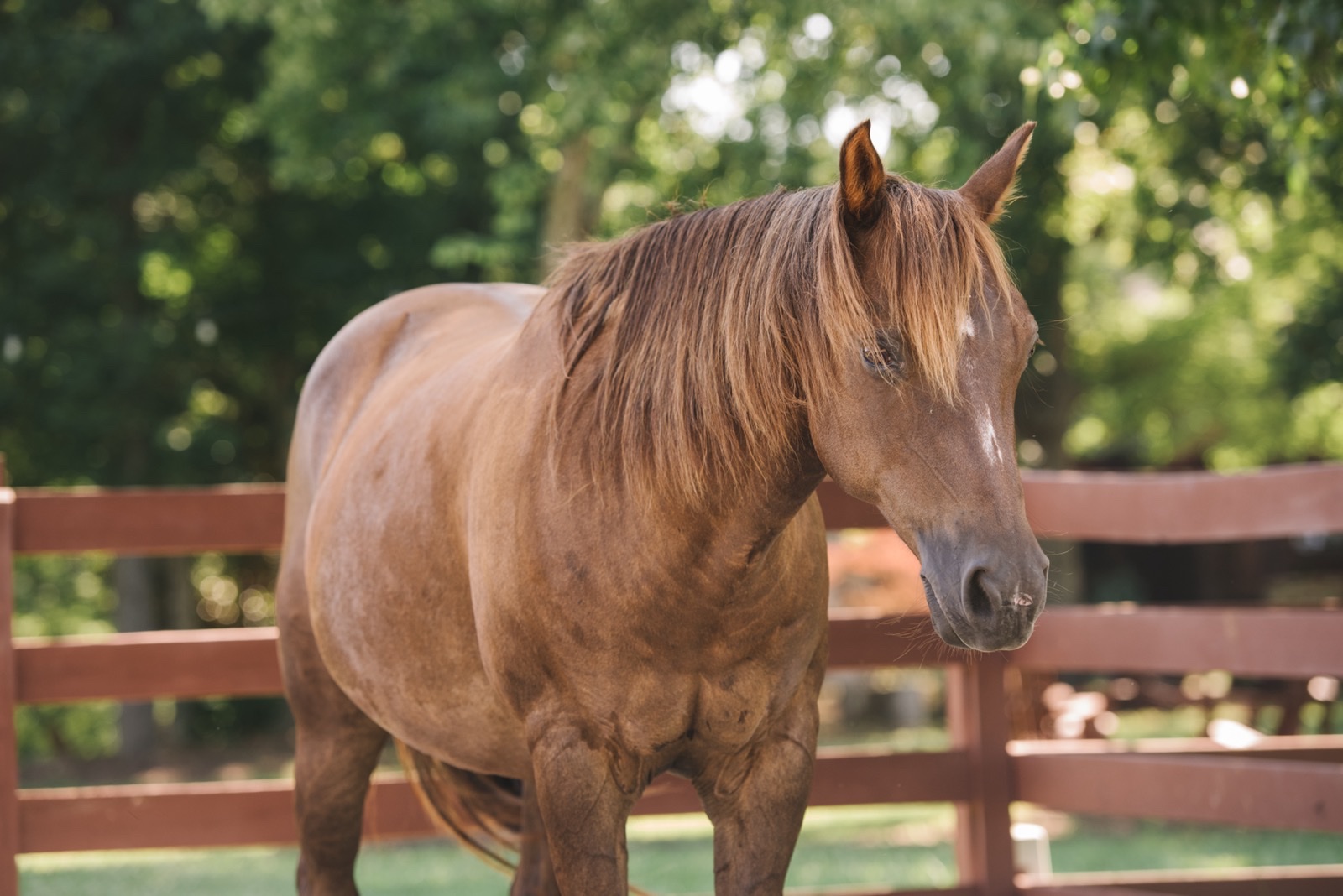 Name: Grace (Gracie)
Breed: Welsh Pony and Quarter Horse Cross
Color: Liver Chestnut
Height: 13.2 hands
Sex: Mare
Arrival: April 12, 2023
DOB: April 1, 2010
As a baby, Gracie and her mom were trapped in a barn fire but, thankfully, were rescued. When she was older, she began a show career as a hunter jumper pony for a little girl. Unfortunately, the trainer in charge pushed Gracie beyond her capacity (he physically abused Gracie when she refused to jump)—causing a downward spiral into a year-long recovery from a partial tear in her right hind suspensory.
But, God had greater plans for Gracie, who has remained sweet, present and positive with people, despite her hardships. A kind barn manager knew Gracie needed a new, wonderful home—and now here she is!
Gracie is gentle and quiet. As one of the more recent additions to the herd, she is learning that it is safe at Hope Reins to have a voice and to express her wants, needs and curiosity. In her past, those things were always punished, so she has some anxiety about expressing herself. That is a huge message of hope to the kids who meet Grace. Because there are many kids that feel the same trepidation as Grace. But when they see how this beautiful mare's voice and curiosity is met with joy and an invitation to be authentic, they learn that they, too, can be accepted and loved just like Grace.