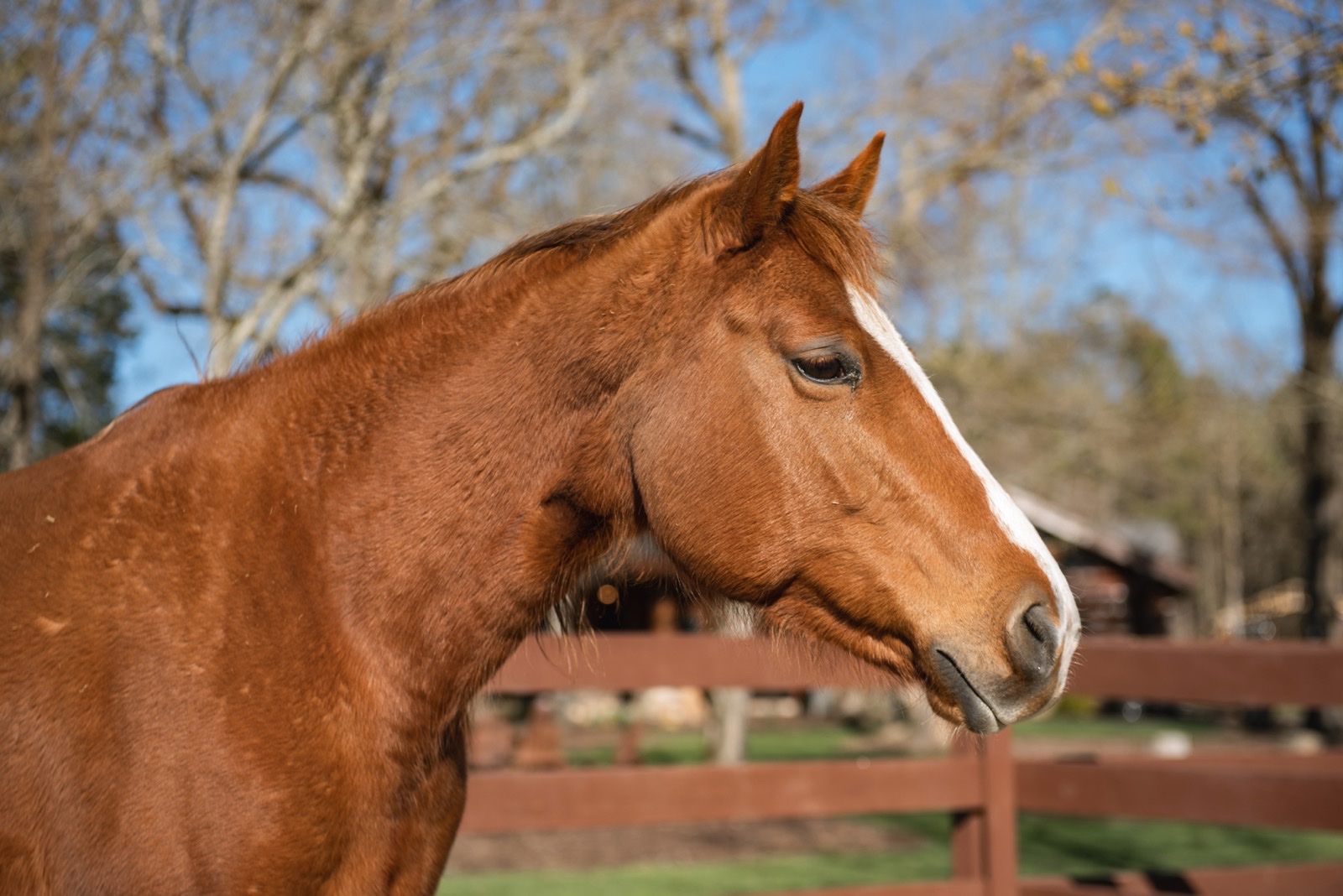 Name: Dolly
Breed: Pony of the Americas
Color: Chestnut
Height: 13.3 hands
Sex: Mare
Arrival: Spring 2023
DOB: 2014
Dolly was given a second chance at life because of an organization called Second Chance Stables. The owner, Melanie, made it her life's mission to rescue and rehab horses after she herself suffered trauma as a child. "It's very rewarding to take an animal that nobody wanted or loved and help them become something special," Melanie says.
When Melanie first saw Dolly, the horse was very thin and sick. "But she was willing and smart. There was something very special about her," says Melanie.
Dolly has never met a stranger. She doesn't ask permission to be included; she fully believes she should always be included and hates to be left out. Dolly also makes kids feel chosen and wanted. And, her excitement is contagious—she makes all the kids laugh with her incredibly social nature!
Dolly's enthusiastic personality means that she wants to go everywhere and see everything, which really requires kids to hone their leadership skills. Dolly shows kids who have a lot of energy (like her) that they can have a voice. When you see Dolly paired with a child or teen who has a similar personality, they learn to hone their playful nature and do things together, because together is always better!