Watch the first video ever produced about Hope Reins:
Last Friday, Hope Reins' staff took a field trip to the former, rented property that served us so well during our formative years.
It was a sweet trip down memory lane as we meandered through tall grass and overgrown paths while reminiscing about our many firsts.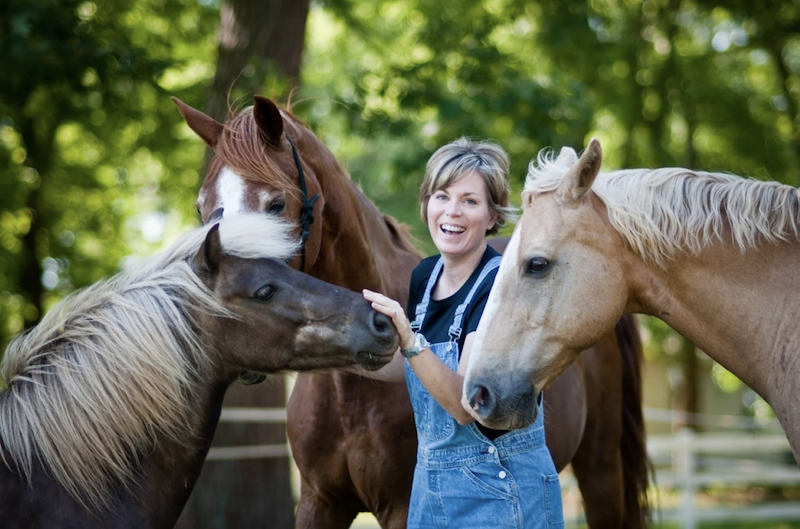 Founder Kim Tschirret with the early 'herd' of Hope Reins.
First horse. First staff member. First arena. Our very first session kid, Marcus, discovered friendship and trust with our Shetland Pony, Gabe, in the pastures of this special place. The list of first could go on and on…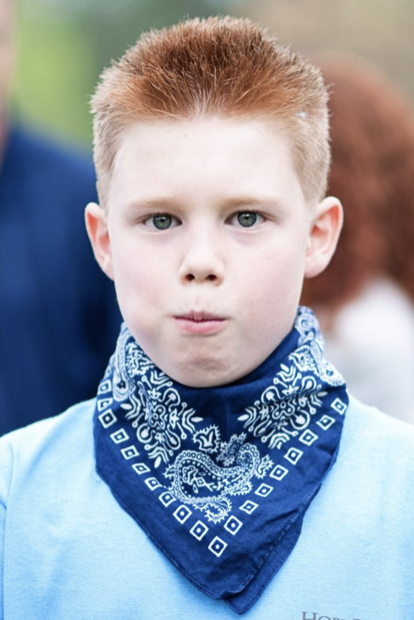 Nine-year-old Marcus was a quiet, red haired foster boy whose young life was filled with pain.
Since that time, we've grown up, purchased our own beautiful property, accrued an amazing herd of angels in horsehair, and expanded our volunteer base along with staff members.
And, this past year, we reached the unbelievable milestone of providing a cumulative 10,000 sessions at no cost to kids facing trauma and crisis.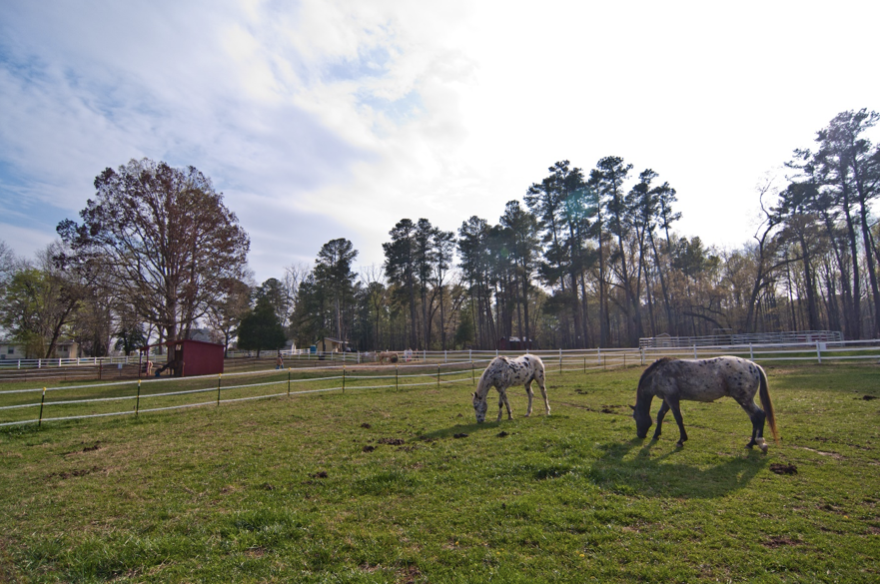 Joey and Speckles graze at the old Hope Reins property, which was located at I-540 and Creedmoor Road.  Today, the true story of "Joey," is a best-selling book about the blind appaloosa. 
We give thanks to our early supporters who tilled the soil for the growth of such an amazing, fertile ministry that is impacting the lives of so many.
We also humbly recognized that everything we've done and will do in the future is because of the strength and grace God supplies.
 "But he gives us more grace. That is why Scripture says: "God opposes the proud but shows favor to the humble."  James 4:6
Thanks for giving Hope!