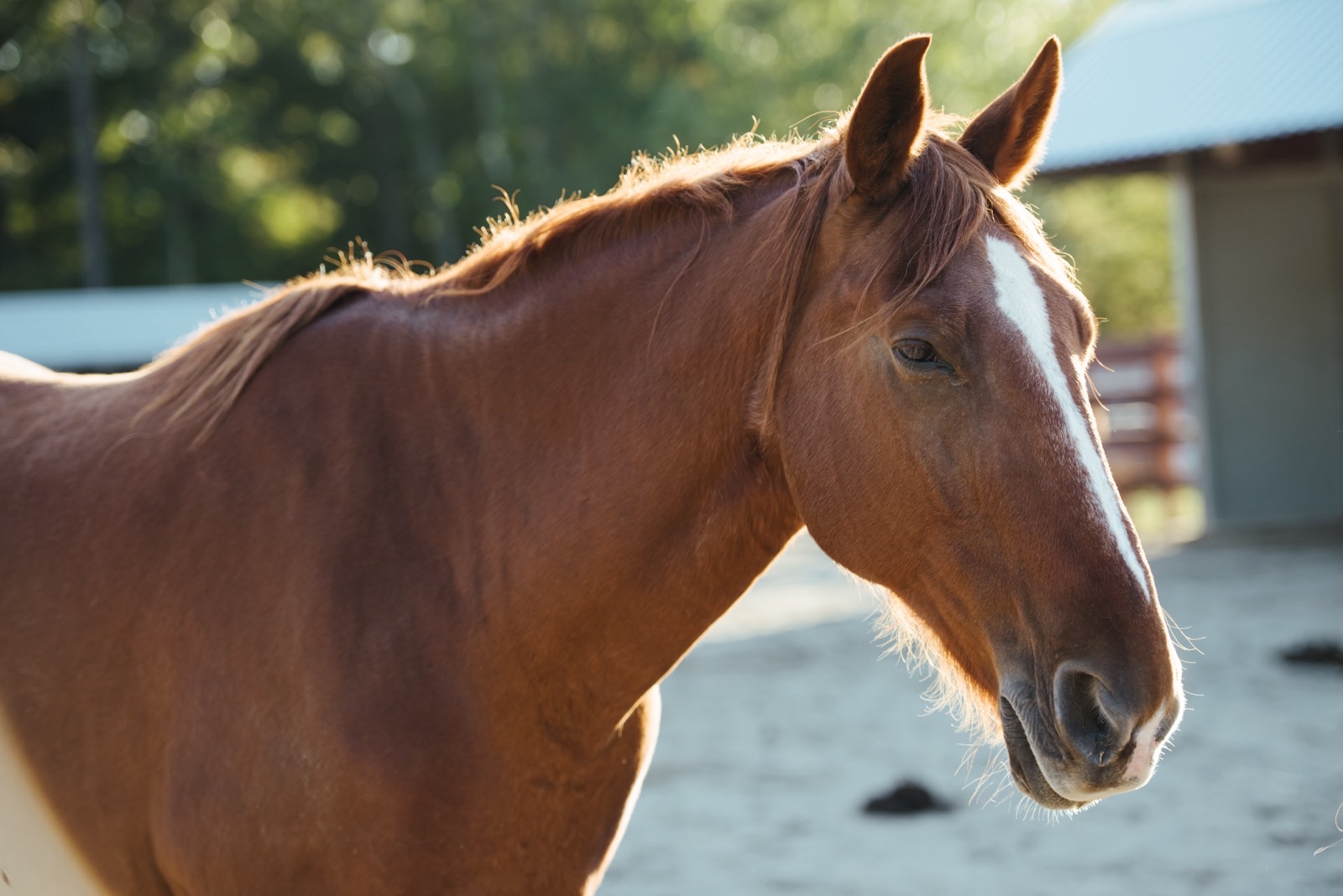 Name: Pax
Breed: Tennessee Walking Horse
Color: Chestnut
Height: 16 hands
Sex: Gelding
Arrival: June 17, 2023
DOB: 2006
A big-hearted woman named Becky rescued Pax from a kill pen in New Holland, Pennsylvania, where he had most likely worked as an Amish cart horse before being abandoned.
Becky used Pax as a trail horse for her husband, who had completely lost his sight. "He is such an amazingly gentle and trustworthy horse."
When Becky and her husband decided to downsize, they immediately thought of Hope Reins as the perfect, final home for their beloved Pax.
Pax is self confident and loves people. He's not afraid to ask humans for what he wants, but he's always polite about it. In turn, Pax likes others to be polite to him as well. He's a great teacher for kids who want to learn how to connect and treat others with respect.
Fun Fact:  Pax loves to be ridden!