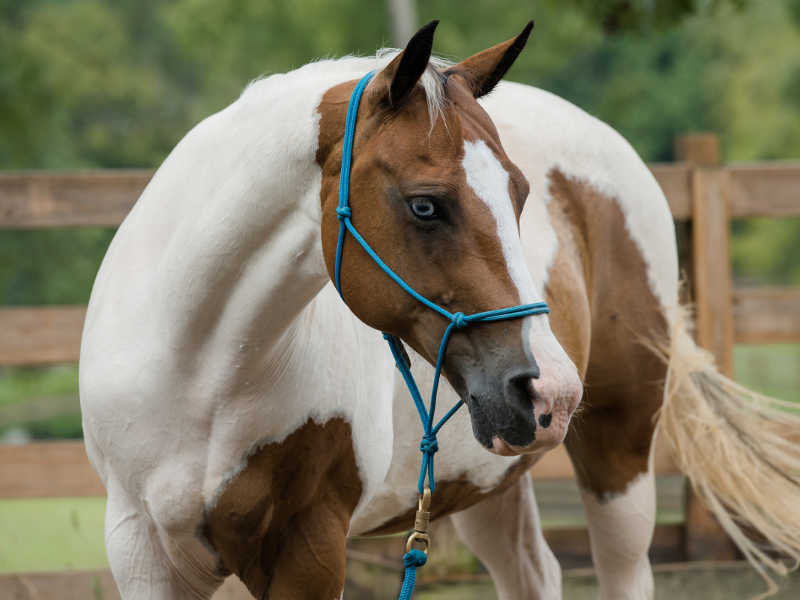 Breed:  Quarter Horse
Color: Paint
Sex:  Mare
Arrival:  Spring 2015
DOB:
When visitors arrive at Hope Reins and meet Joy, the first thing they notice are her beautiful blue eyes.
And, Joy's story is as equally beautiful.
Unlike many of her pasture mates, the mare's background was not marred by abuse or neglect – but rather filled with love.
Joy had been the faithful companion to Hope Reins intern Emma Grace who spent summers at the ranch while on break from college. After witnessing first-hand, the amazing bond kids formed with the horses, Emma Grace felt God tug on her heart to consider donating her beloved friend to Hope Reins. She was graduating and marrying, and although a difficult decision, she realized Joy's place should be at the ranch bringing healing to others.
We thank you, Emma Grace, for your generous gift!
128 Hope Reins Kids Sponsored:
80% of Goal. Light the path so kids can see Hope this Christmas.
Will You Light the Path Forward, Too?
By supporting our equine mentorship program, you're providing all the tools kids need to build their resiliency muscle. When they walk through our front gate grieving, hurting and feeling utterly alone, you are part of a coalition of hope and healing that meets them in their pain with wide open arms. You, a caring mentor, our herd of very special horses and Jesus Christ light the path forward.
There are 160 kids on our new pathway who need your help today. Will you help?