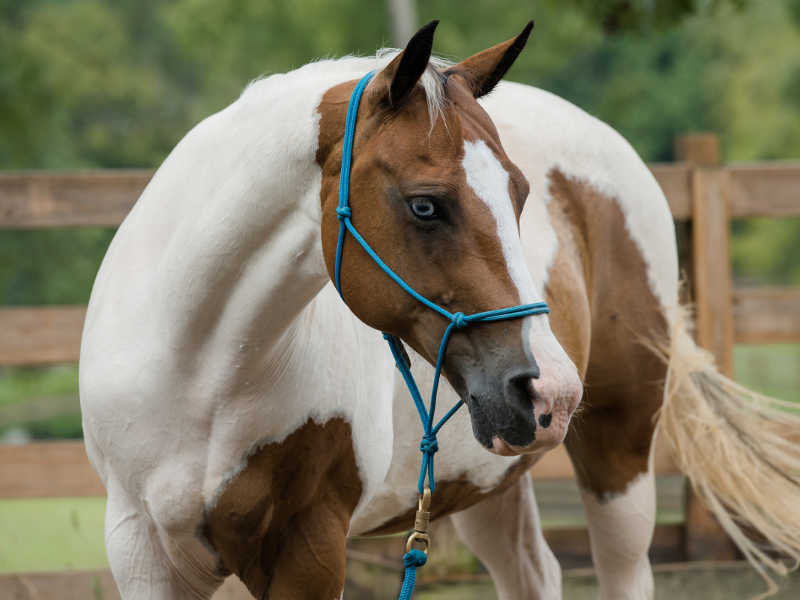 Breed: Percheron
Color: Black
Sex: Mare
Arrival: Fall 2013
DOB: 1995
It is said of people that the eyes are the windows to the soul. If there is any likeness for horses, then what would you expect to find in the eyes of a horse recently rescued from starvation and severe neglect? For one horse, it was not the expected look of mistrust, despair or anger.
Ruka was found by Jen Shepard, Director of Operations, and Brooklyn Stephens, Senior Intern, at a rescue league in Charleston, South Carolina in March. From the moment the two laid eyes on her, there was no trace of such hopelessness. She had not been defeated by the slow dulling battle for survival. Something else radiated from deep within this mare's being, something that drove her to choose life. "Ru," was no more than a skeleton salvaged from neglectful owners in October 2014. Ruka had earned her name which means full restoration.
Jen Shepard says, "I thought she must have a tremendous amount of heart and courage to have remained so connected, so engaged with life. Our kids need that. Many of them face the struggle between giving up and holding onto hope every day. What if they could see that Ru, despite everything, wasn't about to give up?"
Ru is showing session children just that. She has become one our most valued horses as she shows children in incredibly desperate circumstances that if she made it they can, too. Her story offers more than just hope. Her story points beyond hope itself and to the Author of Hope, the one who restores to fullness of life, and of relationship with him.
"I will restore health to you, and your wounds I will heal, declares the LORD…" Jeremiah 30:17
Support Hope & Healing!
Supporting the care of horses enables us to continue offering free programs to our kids, but caring for them is not cheap. They require a great deal of food, grooming and veterinary care.
Would you consider committing to a $25 monthly sponsorship, supporting Selah financially with a onetime donation, or signing up to serve at the ranch?