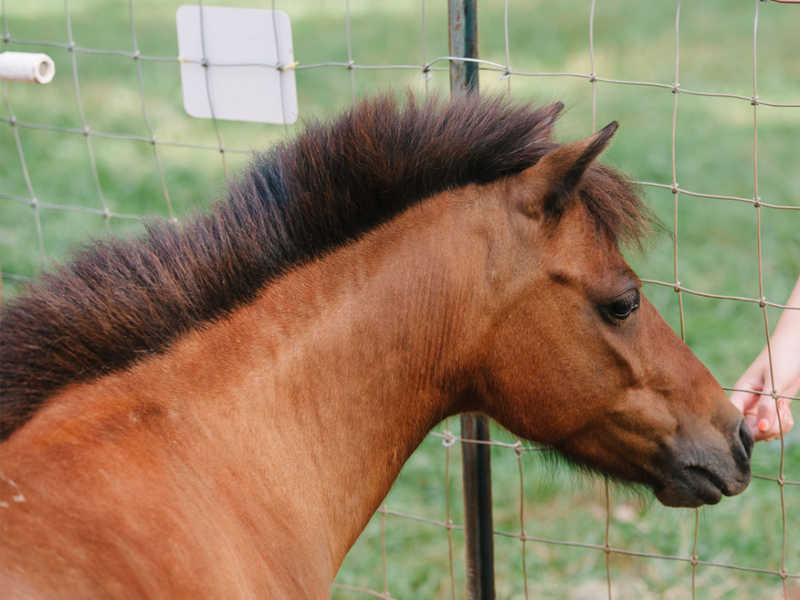 Breed: Miniature horse
Color: Bay
Sex: Mare
Arrival: 2011
Josie was donated to our program by Finchwood miniatures in Elfin, NC. She was a broodmare in her past years and had four foals.
Josie's motto is "Be gentle with me." Josie shows us how patient perseverance pays off when we approach others who may be shy. God knows just how to approach us – loudly for some people, gently for others. Josie needs a gentle approach – and when she gets it she opens up like a beautiful little flower. God sent Jesus to us because He knew that we needed a God who was human, who understood exactly who we are! When Jesus comes into our hearts, we too can become something beautiful, dashing, adventurous, loving.
Support Hope & Healing!
Would you consider becoming a monthly donor, making a one-time donation, or joining our mailing list and donating your time toward our ministry helping hurting kids find true hope and real healing?