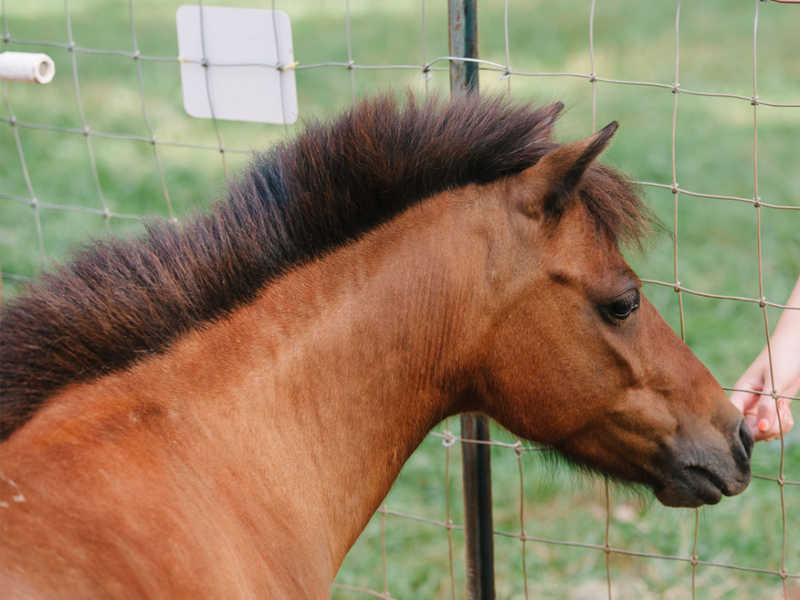 Breed: Miniature horse
Color: Bay
Sex: Mare
Arrival: 2011
Josie was donated to our program by Finchwood miniatures in Elfin, NC. She was a broodmare in her past years and had four foals.
Josie's motto is "Be gentle with me." Josie shows us how patient perseverance pays off when we approach others who may be shy. God knows just how to approach us – loudly for some people, gently for others. Josie needs a gentle approach – and when she gets it she opens up like a beautiful little flower. God sent Jesus to us because He knew that we needed a God who was human, who understood exactly who we are! When Jesus comes into our hearts, we too can become something beautiful, dashing, adventurous, loving.
128 Hope Reins Kids Sponsored:
80% of Goal. Light the path so kids can see Hope this Christmas.
Will You Light the Path Forward, Too?
By supporting our equine mentorship program, you're providing all the tools kids need to build their resiliency muscle. When they walk through our front gate grieving, hurting and feeling utterly alone, you are part of a coalition of hope and healing that meets them in their pain with wide open arms. You, a caring mentor, our herd of very special horses and Jesus Christ light the path forward.
There are 160 kids on our new pathway who need your help today. Will you help?