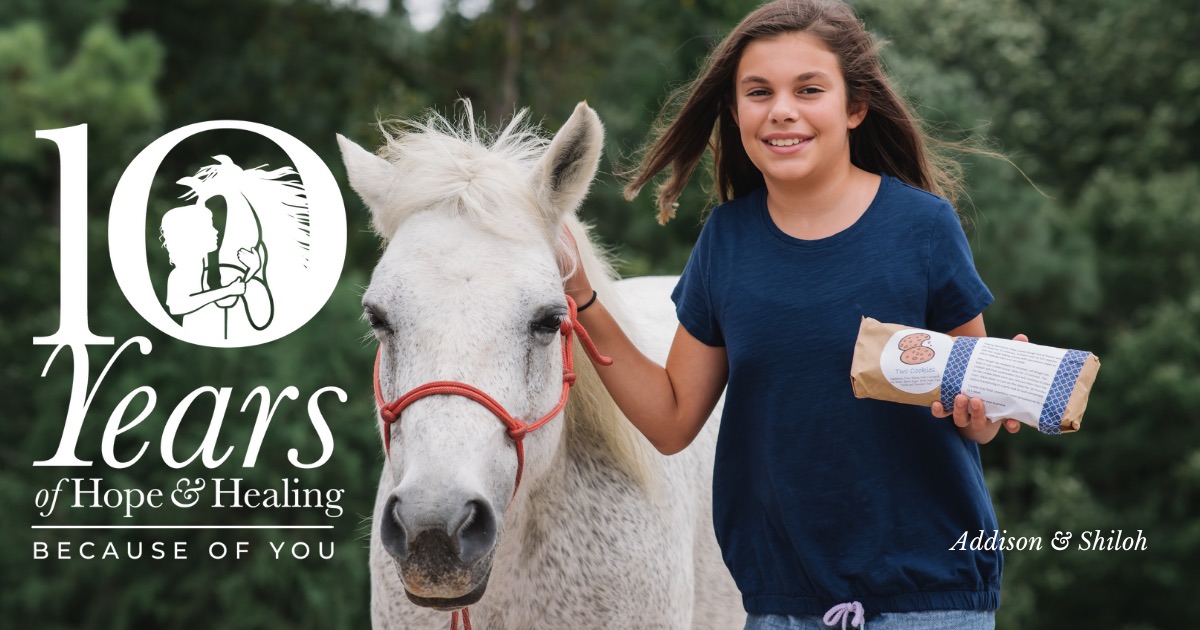 Eleven-year-old Addison's hands are covered in flour.  Despite it being a perfect summer day to join her friends at the pool, she's standing in her family's kitchen folding in the dry ingredients with her special batter. "That's the final batch for Mrs. Hensarling," she says referring to her neighbor (who also happens to be her best customer). 
Her mom, Andrea, dutifully wraps the cookie dough into butcher paper and secures the loaf with a colorful logoed sticker embellished with the words, Two Cookies.
Mother and daughter.  They are the two cookies. 
What began as a fictitious business for a school project, Two Cookies morphed into a labor of love for the sixth grader. The fledgling enterprise also benefits the kids and horses at Hope Reins. "We encouraged Addison to donate a portion of her cookie sales to a nonprofit that served kids," says Andrea. "Aside from learning how to read a spreadsheet, we want Addison to know the importance of helping others."
The family first learned about Hope Reins when volunteering through church. "We loved everything about the ranch. I also saw how much it helped my cousins," says Addison, referring to a difficult time when they needed the supportive equine services. 
Will Two Cookies be two steps behind such delectable super brands like Mrs. Fields Cookies and Ben & Jerry's?  "I honestly thought after last summer, she'd tire of it," says Andrea. "But baking really is her passion, and we have the best time doing it together."
Seems they know the same recipe that you do:  Generous donors (like you) + Hope Reins = Hope & Healing
Thank you for your generous heart, Addison!