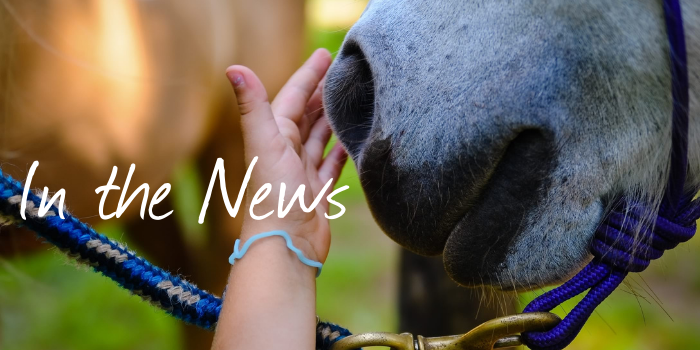 They seem to be completely divergent, don't they?
Focus on the Family is a global Christian ministry dedicated to helping families thrive.  They've grown to include a wide variety of broadcasts, podcasts, telecasts, films, websites, blogs and radio programs.
Triangle Business Journal is a multimedia source for local business news, research and events in the Raleigh, Durham, Chapel Hill region. 
What do they have in common?  Yep, you guessed it, Hope Reins.
We are immensely honored to share with you (our most ardent supporter!) an article about Hope Reins that was recently featured in Focus on the Family Magazine.
And, we also want to share that Hope Reins Founder & CEO Kim Tschirret will be honored this Friday evening as one of the Triangle Business Journal's 2020 Women in Business award winners.
Our success is your success and it comes from God. Without you, Hope Reins would not exist.  
We thank you.