155 Hope Reins Kids Sponsored:
97% of Goal.
Read How Your Support Made a Difference.
Avolina suffered greatly at the hands of her mom and stepdad. She was four years old when she witnessed the brutal beating and drowning of her little brother in a bathtub. There was not a spot on his body that wasn't bruised, according to police.
Field Cross, a police officer with the Halifax County Sheriff's Office in Virginia, remembers the arrival of Avolina and her sister three years ago vividly.
"We got the call about their emergency removal, and the next thing we knew, Avolina and E'mani were on our doorstep."
He and his wife, Amanda, a 5th grade teacher, had dreamed of becoming foster-to-adopt parents, but were unprepared to become a family of four overnight. "All we had was love."
It turns out, that's all the couple needed. Within hours after hearing news of the girls, neighbors, fellow police officers and strangers flooded their house with food, toys and clothing.
"God had His hand on our journey," says Field, "but honestly we were barely treading water."
Trauma shattered Avolina's sense of safety. She was physically abused, starved and suffered survivor's guilt after her brother's death. Frightening images continued to plague her in the form of night terrors and nightmares. "She was afraid of everything," says Field. "We were in crisis when a therapist suggested Hope Reins."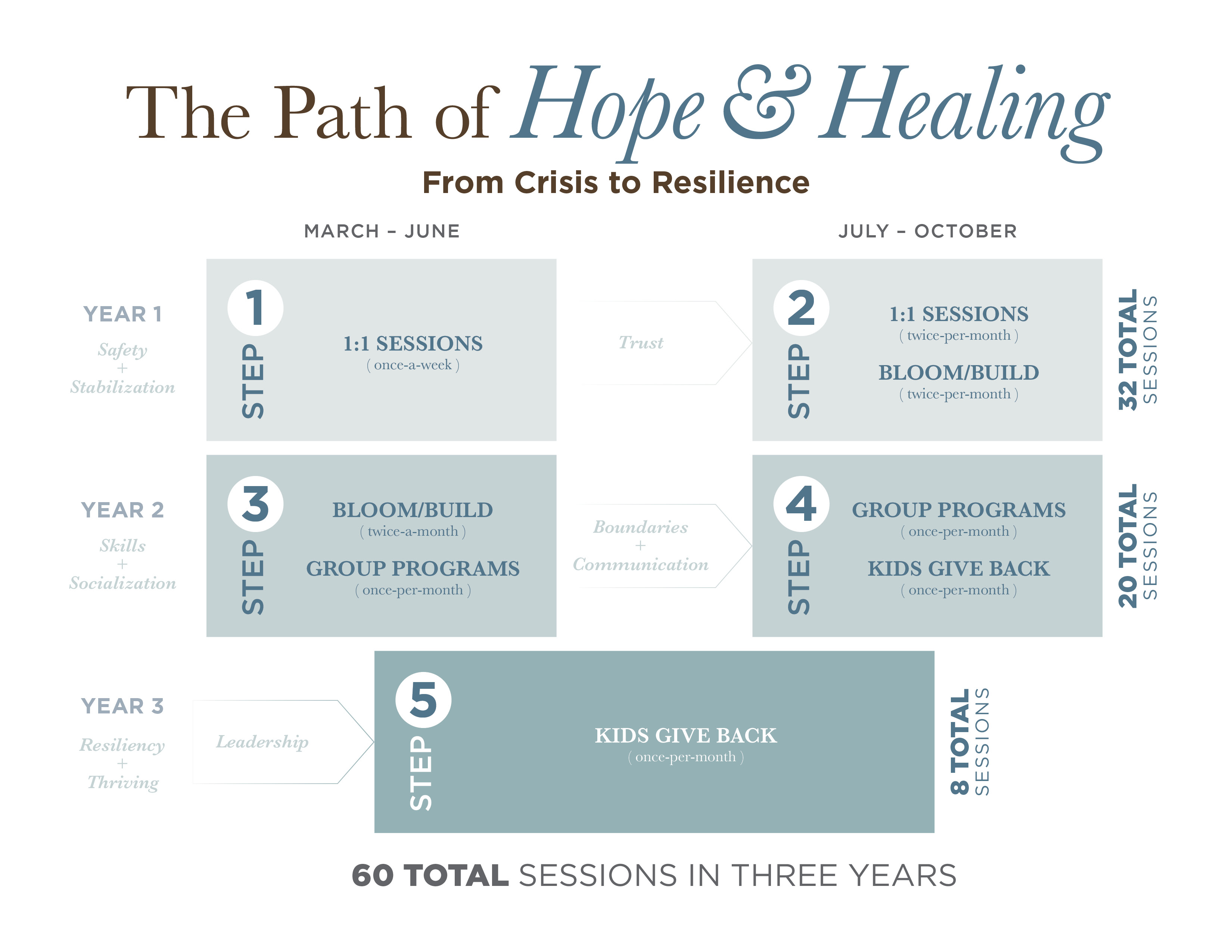 Your Generosity Lit a Path of Healing for Avolina..
"Our horses have a powerful story of rescue," says Hope Reins Director of Programs, Hilary Shultz, who also serves as Avolina's session leader. "Twinkle's story of starvation and past neglect deeply resonated with her."
Field said Avolina's desire to rescue Twinkle was evident. But Twinkle rescued her. "There was this bond at a level she's never had before."
It's been over two years since Avolina began sessions at Hope Reins. Although Field and Amanda realize the emotional weight of their daughter's painful past is far from over, shouldering the burden with Hope Reins is critical.
"I can see her relationship with Hilary carrying through her teenage years," says Field. "She learned to trust. I attribute a lot of that to Hope Reins."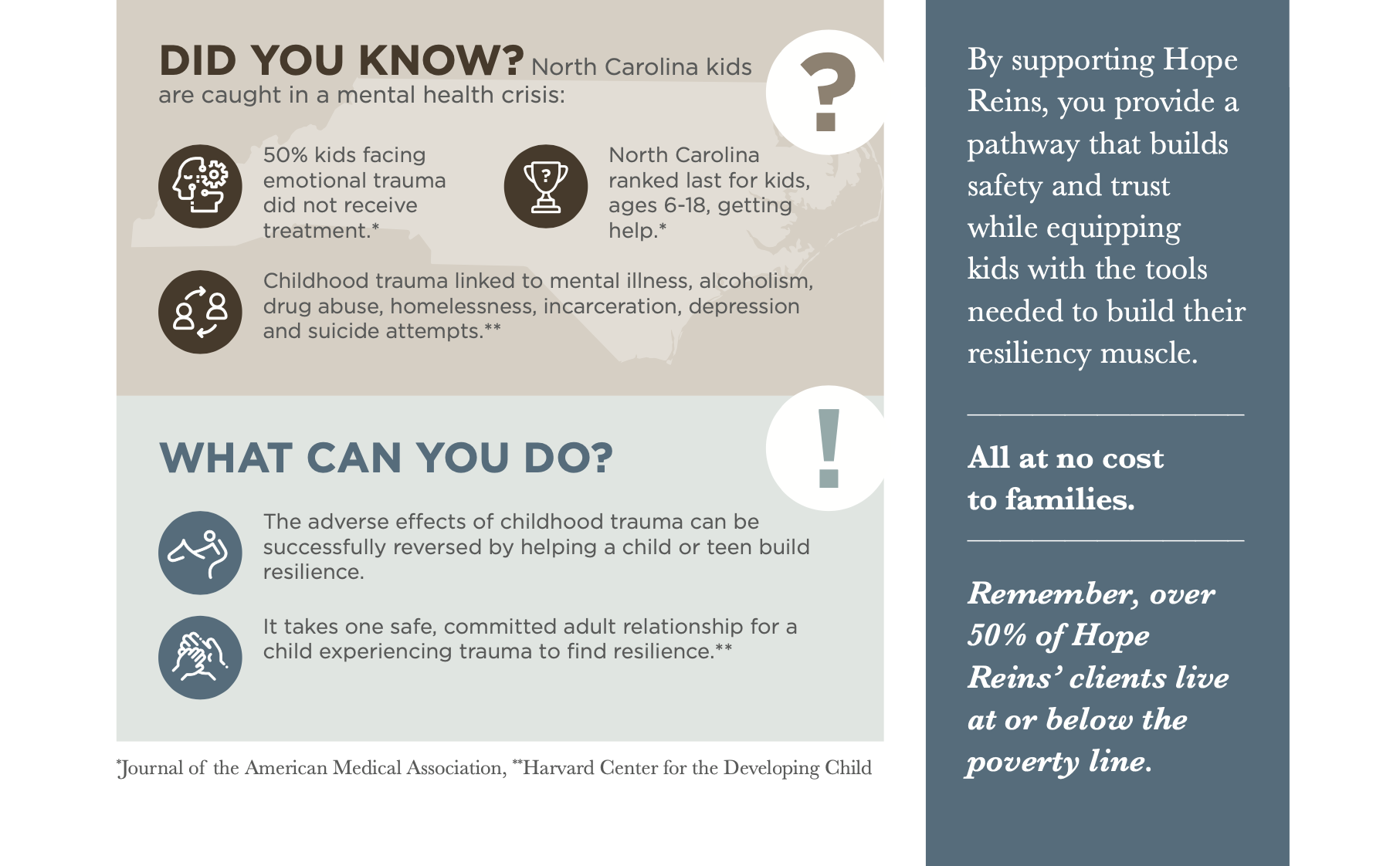 Thank you for being on the journey of Hope and Healing with us!
Your steadfast support over the years has allowed us to craft a remarkable vision for 2020 – one that will double one-on-one sessions when kids need it most and shorten the cycle of pain for kids and families.
You're Supporting a New, 3-Year, 5-Step Program:
YEAR 1
Establish foundational elements of safety and trust with 90-minute, one-on-one sessions between a caring mentor and horse.
YEAR 2
Deepen relationships with peers in mentor-led small groups, Bloom and Build, while learning the foundational skills of healthy communication and boundaries in group sessions.
YEAR 3
Focus on thriving in life beyond Hope Reins. Kids Give Back creates leaders desiring to grow and give back to the ranch through service, advocacy, leadership and mentorship.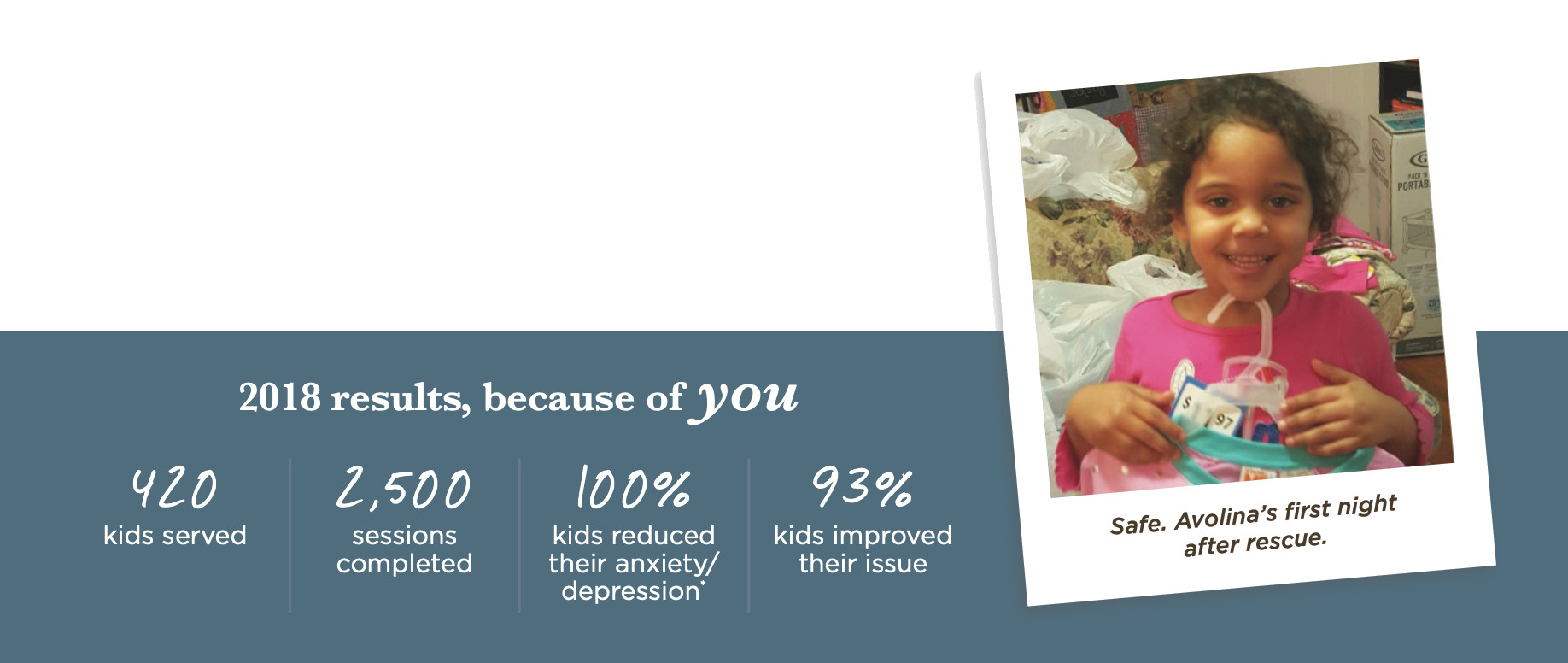 Support Hope & Healing!
Would you consider becoming a ranch visitor, making a one-time donation, or joining our mailing list and donating your time toward our ministry helping hurting kids find true hope and real healing?