Dear Friends of Hope Reins,
Welcome to the Hope Reins Roundup! At the end of every month, we like to share a collection of announcements and stories exemplifying the true hope and real healing found at Hope Reins. We hope you enjoy reading how God is working in the lives of hurting kids, volunteers and generous supporters like you. 


1. A Message from Kim
Pain and suffering never take a day off in our world.
That's why we recognized the need for a sustainable funding system that would effectively engage supporters like you as well as permeate our entire organization, all year long.
We call it Hope 365, and I liken the program to a three-legged stool.
The first leg is to provide an opportunity for new people to experience Hope Reins – and we accomplish this goal every month by offering Stories of Hope Tours.
For one hour, newcomers are given a behind-the-scenes look at the ranch, its mission and the powerful narratives written here every day. And, the most exciting part is the Tours are led by Ambassadors — people with an abundance of passion for Hope Reins who want to bring friends to experience the ranch — people like you! The number one way you can help us is to sign up and become an Ambassador. 
For more Ambassador information or if you've never attended a Tour, contact Lory Schuler ([email protected]) — we'd love to have you join us!
The second leg is our annual fundraiser, the Hope Lives Here Luncheon, taking place this year on Thursday, May 2, 2019. Two hundred guests will dine under Cameron's Arena while hearing inspiring testimonials from some of our very special supporters, including some of the kids and parents we serve. Where do these guests come from? They are invited by Stories of Hope Tour Ambassadors, who also serve as table hosts.
And finally, the third leg of the stool: The Legacy of Hope Giving Society. Over 95% of Hope Reins' funding comes from generous individual donors, like you. When you become a member of the Giving Society, you're not only making a monetary commitment of $1,000 or more per year over five years, but you're providing critical stability for Hope Reins.
Our vision for the next three years will be enveloped in a 2020-2023 Strategic Plan – which I'll be sharing with you soon. This effort allows us to get out of the weeds and develop an exciting vision for the future. Most importantly, it will ensure every dollar donated by you will continue to be spent wisely as we embark on hope and healing for all hurting kids in the coming years.
We are so grateful for you!
Kim Tschirret
Founder & CEO 

2. Save the Date! Saturday, October 5, 2019
Hoofin' It for Hope is an interactive 1-mile Hike-A-THON held on the grounds of Hope Reins' beautiful 33-acre ranch to raise funds for the hurting kids we serve free of charge with an amazing herd of rescued horses.
Mark your calendars because this year it will be bigger and better than ever before!  Why? Because YOU'RE coming!


3. Hope Reins Ranch Hands
Do you ever wonder how in the world the 33-acre property at Hope Reins stays manicured and relatively 'poop' free? (The operative word being 'relatively.')
Look no further than the Ranch Hands!  This amazing group of men and women is led by Hope Reins' Ranch Manager Brandon Wert and tackles all the tough jobs 'regular' volunteers may not want to do!  Mowing, mulching, weeding, grading and yes, cleaning up 'equine exhaust products,' as Ranch Hand Ray Martin says.
If you're interested in joining this group of heroic helpers – email [email protected].
Thank you!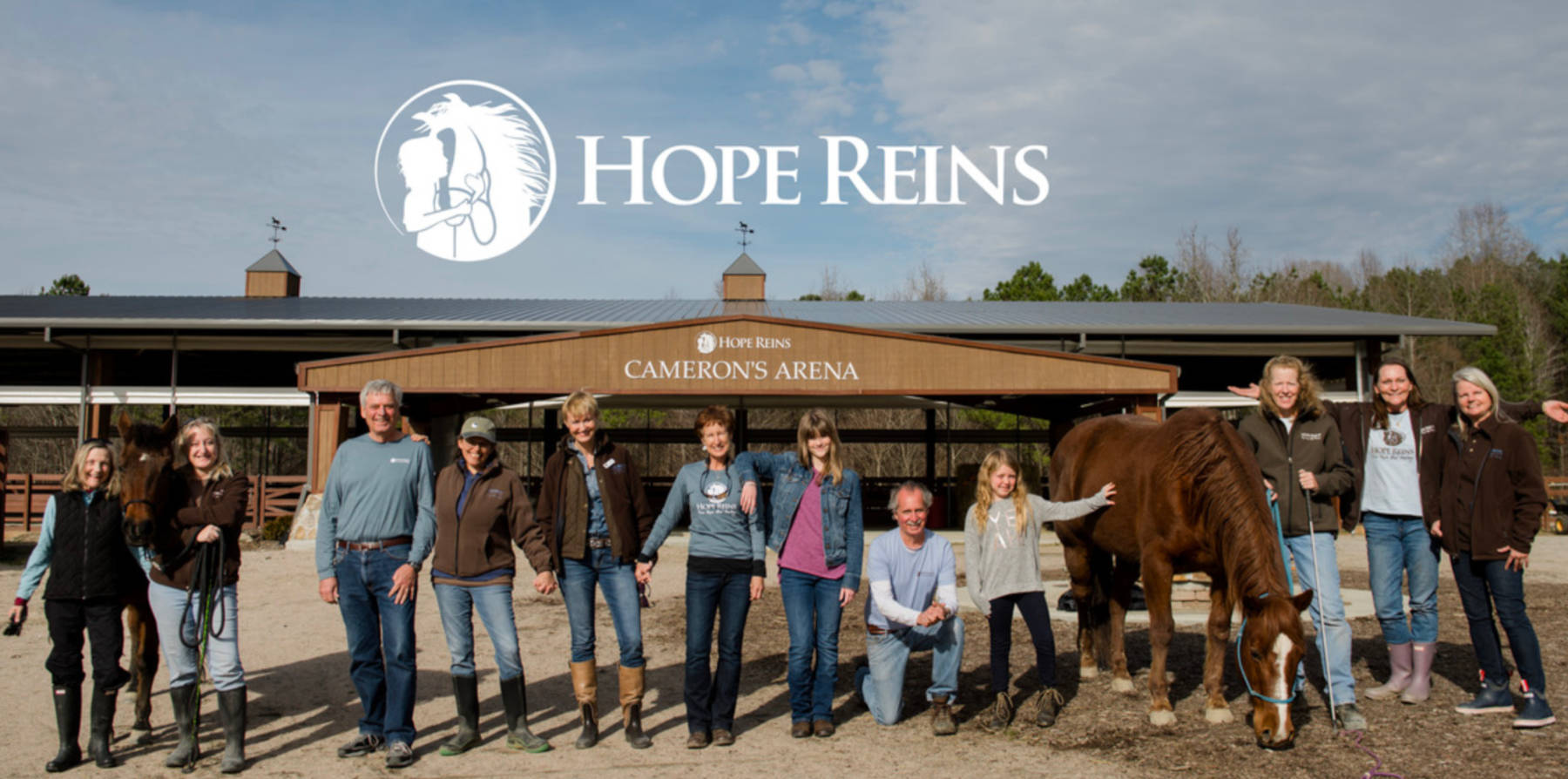 4. We've Added to our 'People' Herd
Thank you to everyone who applied for the two open positions at Hope Reins.  We're thrilled to announce we've filled these jobs with two spectacular folks that we will be officially introducing to you very soon.