Horses Painting With Applesauce?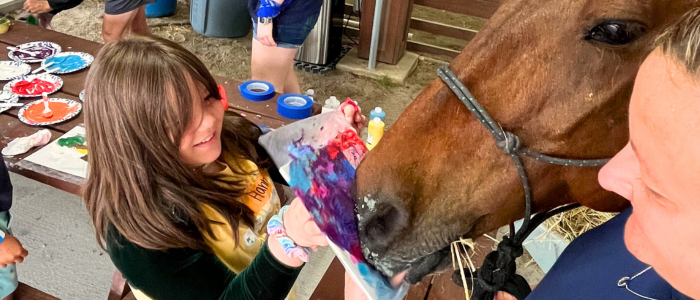 Have you ever seen a horse paint?

That's Deetz, above, our herd leader and all-around-goofball, nuzzling, licking and, er, painting his way through summer camp this week.
Two of our ingenious camp mentors conceived this brilliant craft!
Kids glued a stencil to a canvas and sealed it—along with colorful paints—inside a plastic baggie, which was then covered in applesauce.  Then, Deetz, and the other horses, went to work with their creative juices (literally!), slurping up applesauce while nudging around the paints to reveal colorful works of art.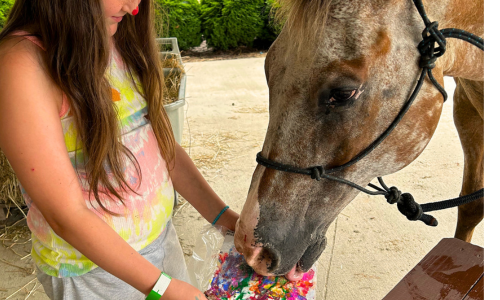 Giggles, belly laughs and joyful memories abound at summer camp only because you choose to be a generous person.  And, as you can see, your gifts matter in the summer, too!
Thank you for giving kids who are victims of tragic circumstances a delightful reprieve from suffering and pain.
Have a wonderful weekend!
In Hope,

Kim Tschirret
Founder & CEO
Hope Reins