This Cartoon Says It All About Jesus & Superheroes.
As the Superheroes for Hope campaign winds down, I want to share a few thoughts with you.
First, thank you.
Thank you for bravely leading the battle against the darkness and pain kids face in the world. Your generous gifts fuel the journey of faith and healing for hurting kids (alongside their trusted horse) – and then Jesus does the rest.
You and Jesus. Talk about dynamic duos!
Second, Superheroes like you are hard to come by.  The amazing qualities you possess do not go unnoticed. Courage, empathy, and generosity, to name just a few. You are treasured by Hope Reins.
Finally, as our real-life superhero, Jesus defeated the one nemesis that all other superheroes are subject to, death. He defeated death!  And, that same superpower is available to you, too.
If you've not accepted Jesus as your savior, do so today and be a superhero for the Kingdom of God.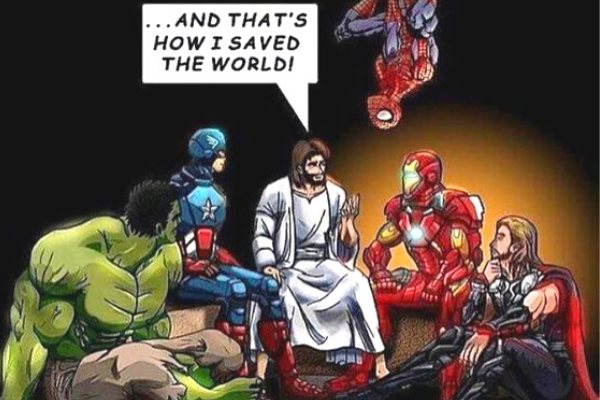 Remember, if you've not given a gift yet, any amount you donate will help close the 15K gap!  Thank you!
In Hope,
Kim Tschirret
Founder & CEO
Hope Reins