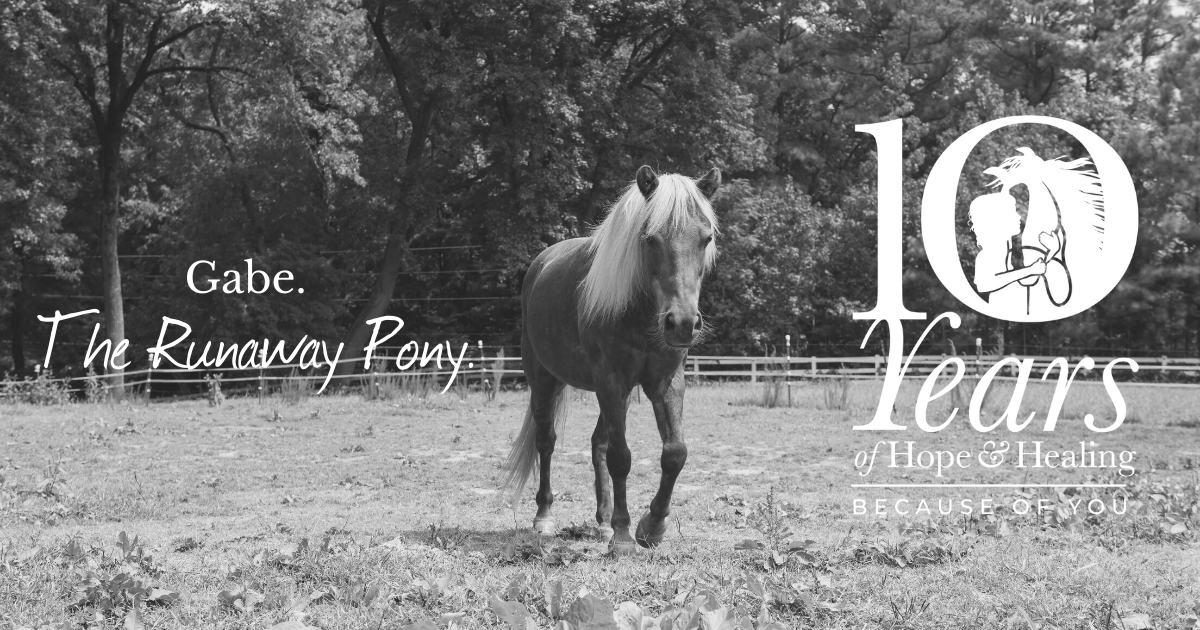 The first child served at Hope Reins was 9-year-old Marcus, a quiet, red haired foster boy whose young life was filled with pain.  Years of abuse and neglect at the hands of his birth parents left him wounded and confused – and although he lived with a loving foster family – he longed to return back to his 'real' home.
Gabe had a new home, too.  The newly adopted Shetland pony was unmistakably the tiniest of the Hope Reins herd and also the most mischievous.  And, Marcus loved him.  Every Tuesday at the ranch became 'their' day – with one afternoon in particular providing a pivotal experience for the hurting boy.
Marcus confided to his session leader, Karla, of his intention to run away back to his parents.  As he shared his detailed plan to leave that evening, Karla listened and nodded while they walked over to greet Gabe, who was tied to the hitching post in preparation for grooming.  
Suddenly, Gabe wriggled out of his halter and escaped past the other tethered horses toward an open pasture –running as fast as his little legs would carry him.  Up and down the field he ran, back and forth until finally a volunteer caught up with the runaway pony. 
As Marcus breathed a sigh of relief, Karla realized God's perfect timing.  She placed her arm around Marcus and pointed out how scared they felt when Gabe ran away from the safety of those who love him – toward something unknown. "Stand with God and trust those who love you," she said.
Marcus never spoke again of running away.  His foster family soon adopted him and attributes the comfort and healing he found at Hope Reins as the foundation he needed to confront the long road of recovery from abuse.